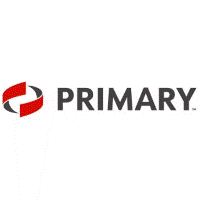 OSP Telecommunications Drafter at Primary Engineering & Construction
Regina, SK S4N 5T6
| | |
| --- | --- |
| Job Title: | Telecommunications Drafter |
| Location: | Regina, SK |
| Reports to: | Manager, Telecom |
| Job Posting# | 54-2019 |
| Application Deadline | July 15, 2019 |
Primary Engineering and Construction Corporation (Primary) is a growth-oriented industry leader providing professional electrical engineering and construction services and specializing in emerging marketplaces in Alberta, British Columbia, Manitoba and Saskatchewan.
We offer design and design/build services for all types of electric utility distribution infrastructure to a wide variety of clients including electric utility companies, developers, builders, commercial and industrial businesses, oil companies, government, and private contractors. Our devotion to excellence has attracted some of the best young professional minds to our company.
We have an opening for a OSP Telecommunications Drafter. You will be responsible for providing drafting services in support of our telecommunications designers at our Regina office.
Your daily work:
Create, modify, and maintain telecommunication design drawings using AutoCAD
Apply new processes, techniques and commands to produce telecoms design drawings
Process and create GIS, survey, and other data forms into drawings as required using Raster Design, Map3D, Civil3D, and Bentley Microstation
Process and review civil plans and other drawings from external sources for conflicts and information as required by the project
Ensure data integrity in design, construction and record drawings
Manage workload to control multiple tasks with a very high degree of accuracy, while meeting project deadlines
Assist in the development of strategies and processes for auditing and quality management
Participate in project support tasks as required by the design team
Strictly adhere to our well-establishes processes, while constantly seeking improvements
Training and mentoring other staff in your areas of expertise.
Other duties as required.
Key Challenges:
Delivering quality design drawings within tight timelines
Interpreting designers redlines and adhering to standards, with minimal errors and revisions
Perform initial QA on own drawings for content and accuracy
Education and Experience:
Candidate must be familiar with AutoCAD Drafting or equivalent, from recognized diploma program.
Prior experience in telecommunications industry ideal, but not essential.
Outgoing, cooperative, professional attitude essential.
Basic knowledge of fibre, copper, coaxial & civil design is an asset
Detail Oriented
Excellent command of the English language, both oral and written
Ability to develop strong business relationships and act in a professional manner
Strong collaborative skills and willingness to liaise with other disciplines (Engineering, Construction, and Civil) to ensure drawings are accurate, compliant and reliable
Proficient in computer skills (including Windows operating platform, and Microsoft Office Suite)
Ability to perform work independently with minimal supervision
Self-motivated, confident, energetic and creative
Ability to handle heavy workload & competing priorities and can work well under pressure
Ability to train, coach and share job knowledge with team members
Flexible and professional approach to work
A passion for your work and a drive for excellence
Primary offers a highly competitive compensation package including, competitive salaries, bonuses, Health & Dental benefits, Health Care Spending Account, flexible work schedules, paid vacation, Company Matching RRSP, flex days, and several career and professional development opportunities,
If you are ready for a new challenge and want to make a difference in the industry, please send your resume in confidence to careers@primaryeng.com
**Please Note, you must be a Canadian Citizen or have a valid work permit**
We thank all candidates for their application however, only those selected for an interview will be contacted.
*Please see www.primaryeng.com for this and other positions we are recruiting.