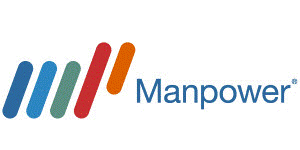 Part Time Processing Clerk - Calgary at Manpower
Calgary, AB
Manpower is Currently Hiring for a part time Processing clerk for their Banking Client in Calgary for 1 year contract

This is a light Industrial Position which requires lifting up to 50lbs

Shift Time: 5AM to 10Am
Pay rate: 15$/hr

Job duties to be performed:

o Receiving and dispatching work at ATM department
o Accurately verify of items to manifest, opening Bags and envelopes

What you bring to this position:
o Cash handling experience (i.e.retail)
o Able to stand for long periods of time
o Occasional pushing or pulling of bins and carts (sometimes in excess of 20lbs)
o Steel toed shoes required
o Team Player

Interested? Apply today!

ManpowerGroup recognizes the importance of providing an accessible and barrier-free environment. We are committed to creating a welcoming, fair and inclusive environment by offering equal opportunity to access our services. At ManpowerGroup, we are committed to providing accommodations, and will work with you to meet your needs.