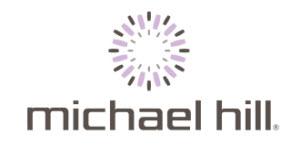 Payroll and Benefits Administrator | Michael Hill at Michael Hill Jeweller
Mississauga, ON
Payroll and Benefits Administrator - Full Time

Payroll and Benefits Administrator - Full Time

About Us

Michael Hill is a customer focused, successful jewellery retailer and designer of distinct and appealing jewellery. Operating for nearly 40 years and with over 300 stores across Australia, New Zealand and Canada we've shared in some amazing moments with our customers and earned the reputation for quality jewellery along the way.

We are currently seeking the expertise of a Payroll and Benefits Administrator to work from our Mississauga office on a permanent basis. Reporting to the Group Payroll Manager in Australia, you will be responsible for ensuring all Canadian employee payments across multiple provinces are timely and accurate, and to provide day-to-day customer service to Michael Hill employees, and relevant third parties.

 

ABOUT THE ROLE:
End to end processing of weekly payroll for between 750 to 1100 employees
Processing pay with a high level of accuracy ensuring it is reconciled, approved and submitted, meeting all deadlines
Ensuring our time and attendance system matches payroll information for scheduling and costing purposes
Processing Records of Employment and responding to any Service Canada queries
Generating weekly and monthly reports and processing year end
Setting up and administering all employee benefits
Onboarding new employees and process data changes on a weekly basis
Providing a high level of customer service for all stakeholders and prompt and accurate information
Conducting business in a professional manner based on company values
JOB SKILLS AND REQUIREMENTS:
Minimum of 3 years of high volume payroll experience, in a fast-paced environment
Good understanding of government/ legislative payroll regulations and Employment Standards
Experience with and understanding of Group Benefits programs is desired
Use of Ceridian Dayforce HCM would be an asset, and ADP Payforce desirable but not essential
Payroll Compliance certification (desirable)
Proficient in Microsoft Office and have high-level written and oral communication skills
Exceptional work ethic, attention to detail, with excellent organizational skills and strong ability to prioritise tasks
Able to work independently, with minimal supervision
Strong customer service orientation
Demonstrated sensitivity and discretion when handling confidential information
In return we offer exposure to working with an international brand, a dynamic work environment, and fantastic employee purchase privileges.
At Michael Hill we value commitment to our people, accountability for our actions, and pride in our brand ensures that the Michael Hill story is one of progress and innovation.