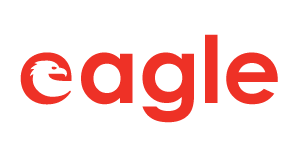 PCI Security Specialist from Eagle Professional Resources
Toronto/GTA, ON M5C3G7
Eagle is currently seeking a PCI Security Specialist. This is a twelve (12) month, contract position scheduled to start in October.



Key Responsibilities



The successful candidate will be responsible for:





Evaluates operations to determine cardholder data environments and conducts reviews to identify security and PCI compliance gaps;
Provides detailed advice and recommendations throughout the remediation and assessment preparation processes and assists in addressing compliance gaps, and;
Conducts and assists with PCI compliance.
Skills and Qualifications



The qualified candidate must have:





10+ years experience sustaining (e.g. administration, operations, support, patching, monitoring, starting/ stopping) COTS-based identity and access management systems;
At least 4 years experience must be related to implementations with over 10,000 registered users;
10+ years experience in operations and implementations, deploying, and sustaining large application implementations based on the following technology products: Entrust PKI Suite, Sun Identity Manager (Sun IDM), LDAP Tools (such as Atos Dir.X, Apache Dir Studio/CLI Commands), Windows Internet Information Server (IIS), Apache HTTPD/IBM WebServer/NGINX, Oracle Web Logic, SQL, Oracle database 11g (and later), Solaris, Windows, AIX and Linux;
Experience with ITIL processes such as Service Level Management, Problem Management, Change Management, Release Management, and Capacity Management;
10+ years experience triaging, analyzing, diagnosing (a.k.a trouble-shooting), evaluating options, and resolving application problems, especially those related to identity and access management systems and the above technologies;
Experience with decision-making processes;
Experience with Change Management and Release Management as processes supporting the implementation of large applications, and;
Experience with automated testing tools, such as Team Foundation Server (TFS), Robot Framework, GOSS, SIKULIX or Visual Studio Team Server (VSTS) Strong interpersonal skills, including verbal and written communication and negotiation skills.
Don't miss out on this opportunity, apply online today!

 


Eagle is an equal opportunity employer and will provide accommodations during the recruitment process upon request. We thank all applicants for their interest; however, only candidates under consideration will be contacted. Please note that your application does not signify the beginning of employment with Eagle and that employment with Eagle will only commence when placed on an assignment as a temporary employee of Eagle.