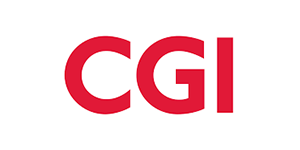 Performance Tester found on CGI, Inc.
Fredericton, NB
Looking for a dynamic opportunity solving performance issues for a client? We are looking for intermediate Performance Testers with excellent ability to work collaboratively . Persons should have a high degree of consulting ability, as well as Performance testing capabilities for evaluating client non functional requirements and developing test plan that efficiently verify delivered solutions meet those requirements. People with experience analyzing systems for performance bottlenecks, experience identifying protocols used to communicate between application components, or testing web applications will find this opportunity interesting and intriguing. We offer the opportunity to work with Canada's largest Information Technology Outsourcing and Management Consulting Company, who have been rated as one of the top employers in Canada. CGI is a true global presence in a fast-paced and energetic atmosphere where your personal and professional growth is accelerated by your desire and sense of commitment. CGI's continuous growth is a testament to the confidence clients place in them and to the dedication of their professionals. At CGI, all employees are called members because they feel a powerful sense of ownership and accountability. 
 
Required qualifications to be successful in this role 
? Requirements analysis, including: 

o Account for conflicting requirements of the various stakeholders 

o Analyze, Document, Validate & Manage software or system requirements 

? Direct and supervise junior testing resources in the creation and test cases 

? Create framework for capture and documentation of test case results. This includes analysis and interpretation of performance results. 

? Ability to create effective test schedules 

? Ability to conduct daily test execution reporting and end of testing phase summary report. 

? Recognize, investigate, act and dispose of defects 

o Involves defect identification, defect classification and impact analysis 

o Able to manage, evaluate and prioritize defects 

o Able to track closure of defects 

? Knowledge of the full lifecycle QA 

? Perform activities related to periodically checking the status of a project 

o Able to prepare reports that effectively compare the actuals to that which was planned 

o Record and analyze the progress of the project 

o Anticipate issues that block testing and raise to the PM expeditiously 

? Maintain configuration management of testing artifacts by ensuring: 

o All test artifacts are identified, version controlled, tracked for changes, related to each other and to development items (test objects) so that traceability may be maintained throughout the testing process. 

o All identified documents and software objects are referenced unambiguously in test documentation 

? Tracking and controlling changes in the software by ensuring that standardized methods and procedures are used for efficient and prompt handling of all changes to control the project, in order to minimize the number and impact of any related incidents 

? Collaborate with operational support teams to ensure testing requirements are identified and included in the test plan 

? Provide in-depth technical consultation to ensure the efficient testing of solutions by utilizing established methodologies and best practices 

Must Have Technical Skills 

? Requirements Analysis and verification 

? Performance testing experience using a variety of tools 

? Minimum 2-year post-secondary education in IT or related disciple. 

? Industry recognized testing certification(s) 

? Exposure to JIRA or other bug reporting tool 

? Ability to learn and use new software applications quickly and easily 

? Attention to detail 

? Excellent technical documentation skills 

? Strong analytical skills; ability to root cause data issues 

? Knowledge of Quality Assurance principles 

Soft Skills 

? Strong interpersonal skills 

? Strong written and oral and comprehension communication skills 

? Positive attitude 

? Flexibility, self-motivated, and has the ability to give and receive feedback 

? Ability to working effectively and collaboratively with others to achieve common goals 

? Able to multitask effectively 

? Have excellent time management, task planning and prioritization skills 

? Able to adapt quickly to changing client requirements 

? Able to work effectively with minimal supervision 

? Enjoy working in a self-teaching, learning organization 

? Ability to build strong relationships with clients and team member 





Qualifications: 

? Automated Testing - 6 year(s) 

? Load Runner - 6 year(s) 

? Performance/Stress Testing - 6 year(s) 

? QuickTest Pro - 6 year(s) 

? Selenium - 6 year(s) 

? Service Validation and Testing - 6 year(s) 

? Silk Performer - 6 year(s) 

? SOAP - 6 year(s) 

? Systems Analysis - 6 year(s) 

Required Level of Education: 

? Bachelor's Degree in Computer Science or Diploma in IT with equivalent IT experience 
Additional Information
At CGI, we're a team of builders. We call our employees members because all who join CGI are building their own company - one that has grown to 65,000 professionals located in 40 countries. Founded in 1976, CGI is a leading IT and business process services firm committed to helping clients succeed. We have the global resources, expertise, stability and dedicated professionals needed to achieve results for our clients - and for our members. Come grow with us. Learn more at www.cgi.com. 

This is a great opportunity to join a winning team. CGI offers a competitive compensation package with opportunities for growth and professional development. Benefits for full-time, permanent members start on the first day of employment and include a paid time-off program and profit participation and stock purchase plans.