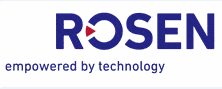 Pipeline Batching Operator at Rosen Canada Ltd.
Edmonton, AB
At ROSEN Canada we work collaboratively to get the job done. We recognize that each person and every department are integral to meet the needs of our clients and to continue to be a leader in what we do. We also recognize that our employees have different needs and we want to make sure they are being taken care of.

Due to our rapid growth, we are currently looking for a full time Pipeline Batching Operator based out of our Edmonton, Alberta office. As a Pipeline Batching Operator, you will provide exceptional customer service, maintain a flexible work schedule, and use independent judgment and reasoning.

Detailed duties include:
Receive Batching Operation assignments from the Pipeline Batch Operation Lead and communicating with the Field Operations Manager.
Working closely with the Pipeline Batching Operation Lead regarding project specifications.
Facilitating all pre-job safety meetings with the clients and contractors
Performing daily site visits and briefings with the client's onsite representative to clarify processes and procedures of launching and receiving the 'pigging' tool, tool tracking and marking procedures and any additional information unique to their specific project.
Launching and receiving the batch pigs in accordance to the project specifications.
Assessing the tool condition and perform reconditioning when applicable.
Follow established Health, Safety and Environmental and Department Of Transportation procedures.
Maintaining professional relationships with our clients.
Operate company vehicles.
Work under supplied air.
Daily housekeeping of vehicles, shop, and facility.
Accuracy on documents and paperwork, be proactive to meet or exceed deadlines
Preform other duties as required.
The successful candidate should have the minimum qualifications and skills:
Previous experience in the role of Field Service Technician is an asset.
Mechanical aptitude or certification in a mechanical discipline preferred.
1-5 years of pipeline field work experience or oil and gas industry experience preferred.
Candidate must currently reside in Edmonton, Alberta.
Ability to drive fleet vehicle and tow trailer many hours per day, travel to local client sites within Alberta, typically returning home each day.
Ability to pass background check as well as multiple client-site required drug and alcohol tests.
Adapt to frequently changing schedules and tight timelines.
Clean class 5 Alberta Driver's License and Drivers Abstract is required at hire and maintained throughout employment.
Able to follow established Health, Safety and Environment and Department Of Transportation procedures.
Excellent customer relations skills.
Work independently, as well as in a team environment with minimum supervision.
Computer literate.
Superior English verbal and written communication skills.
Organization and time management skills
Experience driving a truck and trailer and maneuvering heavy machinery is required.
Detail orientated and the ability to find solutions and make decisions under changing conditions
Represent the company in a professional and positive attitude with clients and co-workers.
Valid Canadian passport is required.
Physical Demands:

The physical demands described here are representative of those that must be met by an employee to successfully perform the essential functions of this job. While performing the duties of this job, the employee is frequently required to:


Lift and move greater than 50 pounds and lift greater than 180 lbs. with help of one person.
Drive company truck long distances in or out-of-province/country to various job sites as required and in compliance with Department Of Transportation regulations and procedures.
Work in external environment with extreme heat or cold temperatures.
Pass pre-employment Drug & Alcohol, background check and Fit to Work Tests.