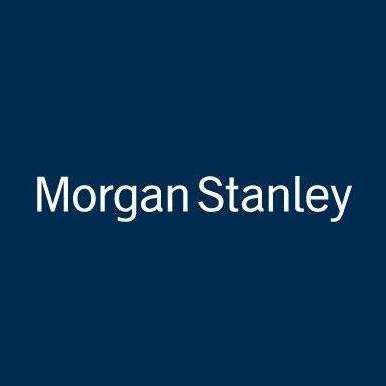 Platform Security Operations Specialist 3143681 at Morgan Stanley Services Canada Corp.
Montreal, QC
Company Profile
Morgan Stanley is a global financial services firm and a market leader in investment banking, securities, investment management and wealth management services. With offices in more than 43 countries, the people of Morgan Stanley are dedicated to providing our clients the finest thinking, products and services to help them achieve even the most challenging goals.
As a market leader, the talent and passion of our people is critical to our success. We embrace integrity, excellence, team work and giving back.

Technology
The Technology division partners with our business units and leading technology companies to redefine how we do business in ever more global and dynamic financial markets.
Our sizeable investment in technology results in leading-edge tools, software, and systems. Our insights, applications, and infrastructure give a competitive edge to clients' businesses—and to our own.

Enterprise Technology & Services (ETS) delivers shared technology services for the Firm supporting all business applications and end users. ETS provides capabilities for all stages of the Firm's software development lifecycle, enabling productive coding, functional and integration testing, application releases, and ongoing monitoring and support for over 3,000 production applications.
ETS also delivers all workplace technologies (desktop, mobile, voice, video, productivity, intranet/internet) in integrated configurations that boost the personal productivity of our employees. Application and end user services are delivered on a scalable, secure, and reliable infrastructure composed of seamlessly integrated datacenter, network, compute, cloud, storage, and database services.

Position Description:
The Platform Security Operations group provides a stable, yet agile and dynamic infrastructure platform to support the business functional requirements whilst managing associated risks. The role in question concentrates on the provisioning of security tools and services to internal client groups. Tool development experience is essential to assist the global teams in developing and deploying technology solutions to automate tasks. An additional key component of this role is project based, with numerous activities to expand and enhance the services provided within the environment.
The role features on call responsibilities, on rotation weekly among all the members of the team.
Role:
- Provide and Maintain security infrastructure, providing stability by following and using the tools, policies, processes and procedures that are available
- Provide reporting and metrics
- Resolve Incidents while investigate & troubleshoot root causes when escalated
- Create, review, maintain and update documentation
- Undertake problem ownership and projects leadership
- Responsibility for the planning and controlled execution of releases into the managed environment
- Improving the process by identify areas for automation and scripting wherever possible
Skills Required:
- Experience with Symantec Data Loss Prevention (Email, Web and Endpoint) 
- Experience on administrating and maintaining Red Hat Enterprise Linux system
- Working knowledge of Windows 2008\2012
- General Networking skill including but not limited to firewalls, routing, NAT, SI Model, packet trace and analysis knowledge
- Knowledge on Shell Scripting
- Ability to prioritize tasks and projects
- Interpersonal Skills  Communication, flexibility, self-driven, team player
Nice to have:
- Scripting language (Perl/Python)
- Knowledge of PowerShell
- Basic database knowledge
- Familiarity with Windows Servers or Microsoft Internet information Services (IIS)
- SQL, Oracle

Knowledge of French and English is required.
Morgan Stanley is an equal opportunities employer. We work to provide a supportive and inclusive environment where all individuals can maximize their full potential.