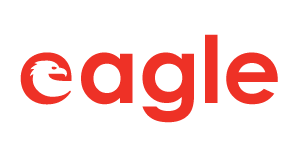 Portfolio Management Coordinator from Eagle Professional Resources
Ottawa, ON K1R7x7
Eagle is currently seeking a Portfolio Management Coordinator. This is a four (4) month, contract position scheduled to start in August.



Key Responsibilities



The successful candidate will be responsible for:





Prepare reports and other presentation materials;
Document and follow up on important actions and decisions from meetings;
Organize, attend and participate in stakeholder meetings;
Provide administrative support as needed;
Work with multiple stakeholders including senior Management in coordinating tasks and deliverables, and;
Develop guidelines and procedures for processes impacting multiple stakeholders.


Skills and Qualifications



The qualified candidate must have:





A minimum of 5 years of experience performing the responsibilities highlighted above;
Knowledge of Microsoft Office Applications including PowerPoint and Word, and proficient in the use of Excel (very important skill. Hiring Manager wants Mastery in Excel);
Possess exceptional verbal and written skills;
Willingness to work in a collaborative environment, as well as the ability to work independently;
Attention to detail;
Ability to work with tight timelines;
Willingness to learn;
Positive Attitude;
Knowledge of Project Management and Agile practices (as an asset);
Knowledge of SharePoint (as an asset);
College Diploma or higher (as a strong asset).
Don't miss out on this opportunity, apply online today!

 


Eagle is an equal opportunity employer and will provide accommodations during the recruitment process upon request. We thank all applicants for their interest; however, only candidates under consideration will be contacted. Please note that your application does not signify the beginning of employment with Eagle and that employment with Eagle will only commence when placed on an assignment as a temporary employee of Eagle.