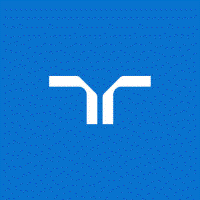 Privacy Impact Assessor PIA Consultant from Randstad
Fredericton, NB
Are you a PIA Consultant ready for your next opportunity?
Are you available for contract work?

Randstad is pleased to offer you this new and exciting long term contract requirement with our client for the position of:

PRIVACY IMPACT ASSESSOR PIA CONSULTANT

PROJECT:

-Start: ASAP
-Estimated length: 11+ Months
-Location: Fredericton NB





ADVANTAGES
You will have a long term opportunity to work with a project team that are passionate about business transformation.

RESPONSIBILITIES
• Perform a Privacy Impact Assessment (PIA) of the Community eHealth Platform and the eHealthNB Platform;
• Make use of a mutually agreed upon framework (see Appendix A - Suggested PIA Table of Contents) to conduct the PIA(s) in an effort to identify privacy risks related to the solution and the processing of records within the impacted lines of business;
• Provide leadership and direction with respect to privacy needs, plans and risk mitigation as it relates to the solutions;
• Work in collaboration with the project team(s) to conduct these PIA's;
• Assess GNB privacy and confidentiality requirements;
• Must communicate clearly and effectively in both written and interpersonal forms. Considerable interpersonal communication skill and judgment must be exercised in performing privacy assessments;
• Conduct a legislative analysis and identify specific issues concerning the use of personal data as it relates to the current implementation of eHealthNB and the proposed strategy for a Community eHealth Platform;
• Create a framework (through the use of OneTrust) that facilitates and enables the Innovation and eHealth branch to move forward with transformation Community eHealth initiatives in the future;
• Review existing policies and process documentation, system governance, process and data flows, user interface requirements, business process rules and data element rules, use cases and non-functional requirements as required to support the scope of work;
• Help the Innovation and eHealth team and the Privacy Office to mitigate risks by providing recommendations and guidance.




QUALIFICATIONS
- Demonstrated experience in conducting Privacy Impact Assessments in the public sector in a Canadian jurisdiction, including legislative analysis which would include consideration of PHIPPA or other relevant privacy legislation.


ADDITIONAL REQUIREMENTS
- Experience in undertaking Privacy Assessment projects similar in nature to the scope of a Health jurisdiction or sector project(s). Describe the approach taken, methodologies, tools and deliverables produced.
7+ Years
- Recent experience undertaking projects with a provincial government or federal government as it relates to privacy assessments and analysis. 5+ Years
- Experience undertaking Privacy Assessment projects in areas of eHealth, access and identity. D. 3+ Years
- Demonstrated experience with solutions that support ongoing privacy analysis and assessments in perpetuity 1+ Years
- Demonstrated experience with legislative analysis, including drafting new or amending legislation. 2+ Years
- Experience conducting a Privacy Impact Assessment for a complex/cloud hosted system involving personal identifying information.

SUMMARY
Do you have this experience? If you answer YES, then please apply IMMEDIATELY so we can then discuss your experience and interest in this opportunity!

Randstad Technologies

Canada's largest provider of IT Staffing Solutions, offering hundreds of permanent and contract opportunities across all roles, levels and platforms. Our Web-based tools help you see and apply for jobs matched automatically to your skills and preferences. When you're ready to interview we meet with you in person to help you build the technology career path you've always wanted. Visit www.randstad.ca to get started!