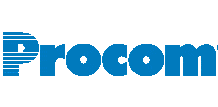 Process Transformation Specialist, LEAN or Six Sigma at Procom
Surrey, BC
Client ID: 280188
Process Transformation Specialist, LEAN or Six Sigma  
 
On behalf of our client in the financial industry, Procom Consultants Group is currently searching for a Process Transformation Specialist.
In this hands-on role you will apply a disciplined process improvement methodology to identify, prioritize, document, and manage business or technology requirements that support important organizational initiatives. You will gather requirements and data, apply process mapping techniques and analyze information to make process improvement recommendations and put your recommendations into action through project planning activities.
Process Transformation Specialist, LEAN or Six Sigma Job Description:
Use your analytical mindset to evaluate the effectiveness of the process or workflow changes against business objectives
Apply your well-developed communication and training skills to bring people onside with your proposed process changes and gaining their feedback to ensure the changes are effectively integrated with existing processes
Employ your understanding of current business challenges to analyze and model solutions to achieve future state objectives for moderately large/complex processes and systems
Help connect the dots to understand the root causes and/or gap analysis of issues, gather business requirements, conduct impact assessments and/or market or external research to assess trends to develop your recommendations for people, processes and technology
Utilize your advanced writing skills to produce documents that comprehensively capture the business process effort through use of various improvement tools and techniques applied using LEAN or Six Sigma (Kaizen, 5S, FMEA, Poke-Yoke, etc.)
Apply your facilitation skills to lead workshops to understand the current state environment and to develop a clear understanding of the business objective or issue.
Use your advanced knowledge to implement best practices and methodology for process improvement in collaboration with business stakeholders, project and work teams and other specialists on the team.

Process Transformation Specialist, LEAN or Six Sigma Mandatory Skills: 
You would bring to the team a minimum of four years' business and technology experience utilizing process mapping, analysis and modeling tools and techniques. Ideally you have some project management experience on your resume as well.
You possess a bachelor's degree in business, engineering or finance along with a LEAN Six Sigma Black Belt Certification (or similar designation.)
Through your experience you've developed advanced skills with flowchart process and control matrix mapping.
You have excellent interpersonal and communication skills with individuals at various levels throughout the organization.
You take pride in your high attention to detail and ability to manage and prioritize multiple projects while achieving high level results.
Plus you are looking for a role where you can assert a high degree of initiative and can work with minimum direction.

Process Transformation Specialist, LEAN or Six Sigma Start Date:
ASAP
Process Transformation Specialist, LEAN or Six Sigma Assignment length:
Full time
Process Transformation Specialist, LEAN or Six Sigma Work Location:
Surrey, BC