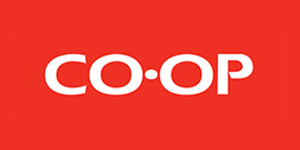 Produce Manager at Calgary Co-operative Association Limited
Calgary, AB T2H3A5
We are Hiring Produce Managers   
As a result of continuing growth and development, Calgary Co-op is seeking Produce Managers to become a member of our co-operative team. Reporting to the Centre Manager the successful candidate will be responsible for the overall operations of the Produce department to improve customer service, program execution and company profitability, including but not limited to the following: scheduling, appraisals, budgeting and attainment of financial results along with the overall management of image, standards, implementation and adherence to company programs, policies and procedures, and other human resources related activities. 
Qualifications
Grade 12
Three (3) years produce retail supervisory experience
Experience delivering business programs
Business related education would be an asset
Experience managing business initiatives including analysis of financial results
Benefits & Perks
Calgary Co-op takes pride in providing more than just an attractive compensation and benefits plan. We also offer an Industry Leading Pension Plan, Recognition Programs, Employee Discounts, Social Committee Events, Employee & Family Assistance Program and more........
Investing in People
We invest in our people to help them reach their full potential: Retail Training Programs, Career Development, and Management Development Programs.
About Us
Owned by our members, Calgary Co-op is one of the largest retail co-operatives in North America.With locations in Calgary, Airdrie, High River, Okotoks and Strathmore that include: 23 Food Centre and Pharmacies, 36 Gas Stations, Car Washes, Commercial Cardlocks, 3 Home Health Care Centres, 28 Wine Spirits Beer locations, 7 Cannabis locations and 3 recently acquired Community Natural Foods locations. 
With over 440,000 members, 3,850 plus employee's, assets of $627 million and annual sales of over $132 billion, Calgary Co-op's roots run deep into the heart of our community, and in 2019 shared over $1 million with local non-for-profit, charitable organizations, as well as proudly supporting Alberta farmers, ranchers and local producers, filling our store with more than 1,200 local products. 
We thank all applicants for their interest; however only those considered for an interview will be contacted.
Professional Development
Merchandise Discounts
Paid Holidays
Employee Referral Program
Flexible Schedules
Parking
Paid sick days
Employee Events