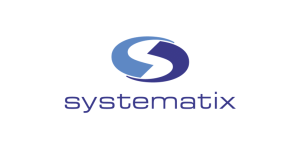 Product Development Project Manager at Systematix Technology Consultants Inc
Toronto, ON
We are Systematix and we are currently looking for a Product Development Project Manager to fill a position with one of our key Life science clientele.
ABOUT THE PROJECT
Our client is one of North America's leading Scientific Test and Measurement organizations, with offices worldwide. Due to its ever-expanding technology footprint, providing best in class software solutions for the equipment they design and manufacture, the future of its development technology roadmap needs a guiding hand.
As Software Project Manager, you will play a critical role in driving software product development efforts spanning our client's software platform, as well as the vertical applications for their analytical product lines. All software projects follow Agile development methodologies and create products for MS-Windows and cloud-based systems.
ABOUT THE RESPONSIBILITIES
Managing the planning, controlling and co-ordination of the software project team to deliver based on the project goals
Facilitating planning activities with key milestones, monitoring progress against plans, and determining appropriate corrective action if straying from plan
Ensuring projects are delivered within the approved schedule, scope, and budget
Motivating teams to collaborate, communicate, and deliver on commitments, including driving ownership and accountability to the team.
Determining project needs of resources/skills and equipment
Producing and delivering project-related communication such as status reports, visual management, progress metrics, etc.
Ensuring SW Development Processes are followed, including our Agile practices
Monitoring the execution and deliverables of functions within the project to ensure they are in accordance with applicable Quality Management Processes
Ensuring that the required project documentation is complete and archived
Managing and measuring the team's performance of project tasks
Hands on tracking of tasks to understand the challenges and drive identification of solution
Participating in defining and rolling-out Project Management best practices and tools
ABOUT THE REQUIRED SKILLS
8+ years of experience managing software product development projects
Software development experience is a strong asset
Excellent verbal and written communication skills
Ability to work with a diverse team and possibly, globally dispersed teams
Ability to effectively interact with all levels of management within an organization
Prior experience in Life science or medical device industry is a strong asset
Demonstrates good analysis, creativity, and problem-solving skills.
Ability to multi-task and juggle competing priorities
Strong interpersonal and relationship building skills
Quick learner, innovative, proactive, flexible, and adaptable.
Willing to seek out knowledge in technically/scientifically relevant areas.
Familiarity with Jira, Confluence, MS Project, SharePoint or other resource management and tracking tools
Project Management Professional (PMP), Agile Project Management (APM), and/or SCRUM Master certification are strong assets
ABOUT THE ROLE
This is a 6 month contract position, to be performed remotely in the eastern time zone.

APPLY NOW

If you are interested in finding out more please contact us or submit your resume to jobs@systematix.com.

ABOUT SYSTEMATIX
Systematix is one of Canada's largest privately owned National Consulting and Resourcing firms. With offices across Canada, we provide the highest caliber consulting solutions to hundreds of Regional, National, Provincial and Federal Government clientele.
Systematix, we pride ourselves in taking care of our consultant partnerships - by doing the little things that matter - like taking the time to get to know you, knowing when an opportunity is the perfect fit, informing you every step of the way, and building the foundation for long term relationships. We do the same with out clients, concerning ourselves more with the project than the position, so that we have the information you need to ensure an opportunity is right for you. We only work with people who enjoy making a difference.
At Systematix, we bring people and projects together!