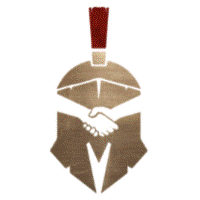 Sales and Customer Service Representative at The Acquisition Group
Victoria, BC V8W 2H9
We are composed of talented and conscientious individuals who share a passion for doing great work and a pioneering spirit to identify new solutions that continually keep our company and our partners one step ahead.
We are looking for a Sales and Customer Service Representative to assist the team's business efforts. The island has a lot to offer and we want you to come take advantage of the opportunity available. This person has a proven track record of effectively identifying, developing, and managing strategic partnerships in the performance-based industry.
PLEASE NOTE: All our team members receive a competitive compensation package that is UNCAPPED! The perks at our organization are never ending. We provide accelerated advancement into leadership and management, and we like to take care of our team members with fully paid team nights. These perks are just to name a few, those who come on board will have many more!
So you're probably wondering, what would I be doing?
Responsibilities -
Prioritize, target, and close sales with potential customers.
You provide our customers with exceptional customer service.
Effectively and knowledgeably demonstrate the capabilities of the company's products and communicate them to key decision makers, considering the specific needs, concerns, and requirements of each potential customer.
Collaborate and coordinate with team members to develop relevant sales and marketing materials.
Make sure you're always leaving customer satisfied.
Manage and expand existing customer base through a deep understanding of each customers business.
Establish trusted working relationships with team members and develop a strong understanding of the company's organization, operations, best practices, and formal and informal processes for allocating resources.
Motivate yourself and team members to make the sale.
Develop and maintain relevant industry contacts.
Requirements -
Sales-driven mindset and accompanying customer service skill set.
Ability to articulate and communicate clearly, concisely, and thoughtfully, particularly with verbal communications.
Ability to manage and prioritize multiple competing priorities in a dynamic and sometimes chaotic environment.
Ability and willingness to work autonomously as a hands-on, individual contributor, but with the requisite experience and maturity to coordinate efficiently with other team members and build and lead a team as needs require.
Must be 18+ years of age.
Full time hours (M-F).
Pass a criminal record check.
Traits We Value -
You deeply care about the quality of your work.
You enjoy hands-on work no matter what your experience level.
You value long-term fairness over shortly term gain.
You Love Sales.
You understand that feedback is given because we care.
You are a lifetime learner.
You are smart, ask questions, and listen to the answers.
Your communication is thoughtful and clear.
You are informal, yet highly professional.
You don't take yourself too seriously.
You are a positive, pleasant person.
If all the information mentioned above interests you, apply now… we would love to meet all selected candidates!