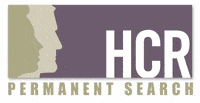 Production Supervisor - Night Shift from HCR Permanent Search
Oakville, ON
HCR Permanent Search is currently working with a top manufacturing company in Oakville who needs to hire a Production Supervisor for a straight night shift. To be considered, you would need experience as a Production Supervisor in a CNC Machining facility and have a college diploma or bachelors degree. To attract the best talent, my client is offering a competitive salary, good benefits and a place where you can grow your career
MINIMUM REQUIREMENTS
A Bachelors Degree or College Diploma
Previous experience as a production supervisor while being employed with a CNC Machining or a Manual Machining company
Experience with lean manufacturing
Minimum 3 years of experience in a Lean Manufacturing environment.
RESPONSIBILITIES
Leads the team on the shift. Ensures all employees work in a safe manner and practice good housekeeping.
Effectively use manpower and equipment and adjust if for machine breakdowns or absences.
Participate in lean activities and initiatives.
Act as a coach and mentor to improve employee performance and engagement.
Conduct performance reviews, lead coaching discussions and participate in hiring activities.
CONTACT + RESUME SUBMISSION:
If you feel you are an excellent candidate and have the required skills and experience indicated above, please send your attached resume and any important details to HCR Permanent Search, care of the Recruitment Consultant listed below. Only qualified candidates who can work in Canada without restriction will be contacted. Please ensure that you indicate the name of the position you are applying for in the subject heading. Thank you for your interest.
Aaron Berger
Senior Account Manager
HCR Permanent Search
Phone: 905-669-2400 x239
Email: aberger@hcr.ca
www.hcrpermsearch.com