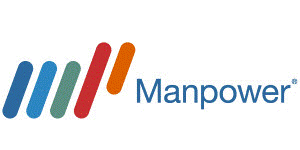 Production Workers Needed - Woodstock at Manpower
Woodstock, ON
Our client in Woodstock is looking for production worker. Our company is an American multinational conglomerate company that makes a variety of commercial and consumer products, engineering services and aerospace systems for a wide variety of customers, from private consumers to major corporations and governments.

Interested? Read on for more details!

What the role offers?
- Fill time hours: Days - Mon to Fri 7:00 am - 3:30 pm.
- Afternoons - Mon to Wed 3:30 pm - 2:30 am and Thurs 3:30 pm to 12:30 am.
- Wage: Days - $22 / hour Afternoons - $23 / hour
- Must be able to work both shifts as placement will depend on company's need.
- Must be able to work mandatory over time for 48 hours per week!
- Temporary position: Position available for 3 months with potential for extensions, depending on business needs

What is the role?
- Perform duties at a work station
- Machine casting for gas valves, machine and assembly
- Experience with lathes, Mills or Drill Press, machine shop experience an asset
- Working with paint solvents, machining fluids and glues
- Lifting will exceed 30 Lbs. and/or repetitions of this or lesser weights will be significant.
- Must be able to read drawings / blueprints

What you bring?
- Previous machine operator experience an asset
- Use measuring equipment (eg. verniers)
- Has CSA certified, and Safety shoes required
- Able to work both day and afternoon shifts if needed
- Be available for overtime if required
- Criminal check required

Interested in learning more about this opportunity?

Send your updated resume to

diana.macqueen@manpower.com

/ Call or text Manpower Kitchener (519) 571 - 7910 at today and follow up with Diana.

We love referrals. Visit www.manpower.ca/referral to easily share opportunities with friends and family and increase your compensation for each successful referral.

Manpower Group recognizes the importance of providing an accessible and barrier-free environment. We are committed to creating a welcoming, fair and inclusive environment by offering equal opportunity to access our services. At Manpower Group, we are committed to providing accommodations and will work with you to meet your needs.