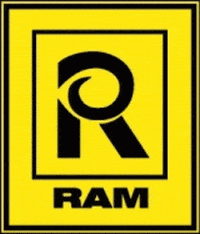 PROFESSIONAL ACCOUNTANT at Ram Industries Inc.
Yorkton, SK S3N3Z4
RAM-LEON Group of Companies require an experienced Professional Accountant. Experience in multi-million dollar manufacturing, processing or similar industries is helpful to understand the complexities of our accounting requirements. The right candidate has good organizational management skills, is experienced in providing completed financial statements, and has good communication skills in working with the accounting team. The candidate should also have the desire and energy to assume increased responsibilities.
Work experience and/or post-secondary education in accounting is mandatory; please include information regarding your specific expertise and responsibility for various accounting functions in your application. Candidates should also possess an aptitude for data analysis and above average computer skills. The Company will provide extensive training on its ERP system; however, experience using an automated database-driven accounting software is an important requirement for this role.
This position is based in Yorkton SK, a growing City that offers our employees a comfortable lifestyle with all the modern amenities of a family friendly environment. We offer a competitive salary, full benefits package (including matching pension plan), and the opportunity for advancement.
Please review www.ramindustries.com and www.leonsmfg.com to familiarize details of our organization.