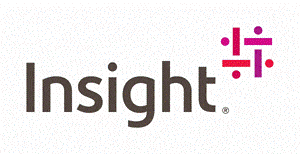 Professional Services Team Lead, Data & BI from PCM Canada
Calgary, AB
Stratiform Inc., a division of Insight was founded in 2012 and has quickly grown to prominence with a hand-picked team consisting of Architect, Engineer and Developer Subject Matter Experts (SMEs). Stratiform SMEs are known throughout Canada as some of the best in the IT industry, and based on our reputation with customers in the market for delivering excellence across the Microsoft Platform. At Stratiform, we have become one of Microsoft's go-to cloud partners in Canada.
Key Responsibilities (Professional Services Team Lead, Data & BI):
Professional Services (PS) at Stratiform is responsible for project execution, with a consultative approach aimed at promoting modern technologies in the customer workplace. You will be responsible for leadership of a practice team within PS. The key focus will be collaborating with other Team Leads and the Manager to ensure that all team members are supported with consistent direction and oversight, execution of implementation, deployment, and upgrade projects. You will be working with and supporting customers in small, medium, and large environments. The scope of work is extensive, and all candidates must have a broad range of functional and technical capabilities. Specific activities are divided according to the following categories and proportions:
Coach (Interface between your PS team and Stratiform leadership & sales - 20%)

Define and promote offerings from your team

Create and maintain a growth plan for team roster

Create and maintain a training plan for team members

Captain (Leader of your PS team - 30%)

Provide advice, oversight, and support for project delivery services

Review customer-facing documentation, specifically Statement of Work and Technical Design docs

Cmpetency development for all service offerings – templates, best practices, operations runbooks, architecture and design documents, training/knowledge transfer packs

Prvide pre-sales technical support and product demos/deep dives for customers

Cultural advcacy for Stratiform through participation in team building events, and otherwise fostering an enjoyable work environment

Player (Individual contributor to your PS team - 50%)
Required Skills & Experience:
2+ years in a leadership role or capacity

5+ years of experience in a technical consulting or Enterprise technical support environment

Effective learning skills, works well in a team environment

The ability to accurately and effectively communicate both the technical and non-technical aspects of cloud technologies and products to a variety of stakeholders within a wide array of presentation settings

Strong organization, time management, project management and negotiation skills desired 

Ability to handle customer critical issues and work in difficult situations

Technical capabilities related to the practice area, including:

Infrastructure architecture designed to support enterprise-scale data ecosystems

Data platform implementation for Microsoft, Oracle, or open source products

Tuning and configuration of database platforms for performance, scalability, reliability, security, and governance

Information architecture, analytics, reporting, and business intelligence

Data estate modernization, platform analysis and selection, and migration from on-prem to cloud data platforms
Desired Skills & Experience:
Demonstrable expertise in complementary technologies, including Azure (especially Data Factory, Azure SQL Database, Analysis Services, Cosmos DB), and consumption tooling such as PowerBI, Tableau, or Domo

Experience with architecture, administration, and troubleshooting in Microsoft-based infrastructure and productivity environments

Continuous learning mindset – We are seeking people that think differently and are biased toward action to accomplish great things.

Strong Communication Skills (including technical writing)

Excellent demonstrated customer service skills  
Candidates must be able to work independently. Characteristics of importance include but are not limited to customer service, problem solving, communication skills, and the ability to read/interpret the needs/wants of customer executives and leaders.
Physical Requirements:
Office environment with computer work.  May have extensive periods of sitting, typing and phone use (may include headset).  May need to lift up to 10 lbs.
As a condition of employment, this job is subject to the successful completion of the following pre-employment conditions: Reference Checks, Criminal Background Checks and a Driver's Abstract if required for the role.