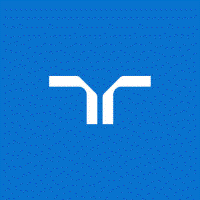 Project CAD Designer from Randstad
Windsor, ON
Randstad Engineering is seeking a Project CAD Designer on behalf of our Client, a multidisciplinary engineering consulting firm with a diverse portfolio of clients and active projects across North America.

The incumbent Candidate will be responsible for the following:

• Develops project objectives by reviewing project proposals and plans; conferring with management.
• Determines project responsibilities by identifying project phases and elements; assigning personnel to phases and elements; reviewing bids from contractors
• Determines project specifications by studying product design, customer requirements, and performance standards; completing technical studies; preparing cost estimates.
• Confirms product performance by designing and conducting tests.
• Determines project schedule by studying project plan and specifications; calculating time requirements; sequencing project elements.
• Maintains project schedule by monitoring project progress; coordinating activities; resolving problems.
• Controls project plan by reviewing design, specifications, and plan and schedule changes; recommending actions.
• Controls project costs by approving expenditures; administering contractor contracts.
• Prepares project status reports by collecting, analyzing, and summarizing information and trends; recommending actions.
• Maintains safe and clean working environment by enforcing procedures, rules, and regulations.
• Maintains project data base by writing computer programs; entering and backing up data.
• Maintains product and company reputation by complying with federal and state regulations.
• Contributes to team effort by accomplishing related results as needed.

The ideal Candidate will possess the following qualifications:

• 5 + years' experience
• Bachelor's degree or technologist diploma in engineering an asset
• Advanced computer skills in Microsoft Office Software
• 5 + years' experience in Inventor required
• 2D and 3D AutoCAD is required
• Proficiency in Contract Administration with/exposure to:
--> Facility engineering, HVAC systems
--> Manufacturing/Automotive or Construction environment
• Experience in Revit and BIM 360 considered a plus
• Excellent communication skills both written and verbal
• Highly motivated, with superb interpersonal and leadership skills
• Must be able to work under pressure with tight deadlines and fluctuating schedules
• Must have superior time management skills and the ability to multi-task with multiple projects
• Must be able to problem solve
• TN Visa (US work Permit) eligibility is required
• Willingness to travel both domestically and internationally

Want to learn more? Apply online at www.randstad.ca or send your resume to

jill.ventura@randstad.ca

today.