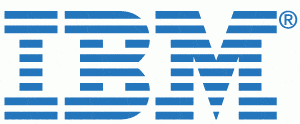 Project Executive - Senior Project Leader at IBM CA
Ottawa, ON
The IBM – Resource on Demand Team is seeking a Project Executive for a contract opportunity in the Ottawa area

.
 


Mandatory Skills:


 
Canadian Federal Government Security Clearance – Secret Status or higher

Minimum of one hundred and twenty (120) months of combined experience* as a:
Product Release Manager; or
Project Lead; or Project Manager.
Performing all of the following tasks:
 Provide project management, governance and oversight for complex projects;
Prepare Project Charter, Project Management Plan and Project Schedule;
Manage project activities and resources in Microsoft Project Server and/or SAP Solution
Manager;
Prepare risk mitigation strategies and action plans;
Lead regular project meetings with technical resources to plan work activities and ensure work remains within scope and on schedule;
Provide operational support for the deployment of changes to Production during Go-Live or for maintenance releases.
 Minimum of one hundred and twenty (120) months of combined experience* planning and
coordinating requirements gathering, technical analysis, solution development, testing and deployment activities for the following components:
o SAP BW;
o SAP ECC;
o Data services; and
o Business Objects (BOBJ).
 Minimum of sixty (60) months of experience managing IT-enabled projects* where SAP BI or SAP ECC accounted for a minimum of 50% of the solution.
 Manage minimum of four (4) complexprojects with a team size of at least 10 people and a
budget of at least $1M Canadian.
Must holds a valid Project Management Professional (PMP) Certification or Prince2 or another Project Management degree or certification.
 Minimum of twelve (12) months of experience working with Solution Manager.
We wish to thank all applicants for applying for this position, however, only candidates selected for prelim interviews will be contacted.
NO VENDORS OR AGENCIES PLEASE