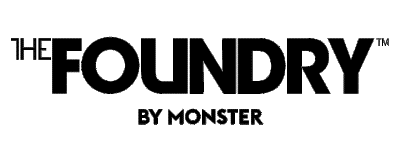 Project Manager (6 month+ contract) at The Foundry by Monster
Montreal, QC h3a2a5
Project Manager – The Foundry
Monster is currently looking for a Project Manager to join The Foundry team for a 6 month contract (can be renewed). Reporting to the Manager, Project Management, you will work collaboratively with different internal teams at Monster and our partners to ensure complete customer satisfaction. The Project Manager is a subject matter expert of all Monster and The Foundry products and solutions.
Primary Responsibilities:
Develop a Project Scope and a Master Project Plan to fit new and changing implementation goals.
Deliver projects on time within budget and scope.
Build strong relationships within Monster, partners and clients.
Main point of contact during post-sales, responsible for all ongoing activities
Communicate with team members and external clients regarding project status.
Identify and resolve project problems, issues and risks in collaboration with other SMEs.
Create and maintain comprehensive project documentation
Quality Assurance
Have a clear understanding of applicant tracking system best practices and become an expert on The Foundry's product and service offerings
Qualifications:
At least 5 years of Project Management experience
Experience working in or with creative agencies
Strong written and verbal communication and presentation skills (French and English)
Ability to gather and analyze information, define problems and form a plan of action
Strong interpersonal skills, complemented by the ability to work independently and as part of a team
Strong leadership qualities and the ability to mobilize internal teams, partner teams, client teams, and other contacts to ensure Monster products are used to their full advantage
Extensive working knowledge of Microsoft Word, Excel, MS Project, PowerPoint
Highly organized, with effective time management and the ability to prioritize effectively
Resilience and ability to cope effectively under pressure
Detail oriented, with an eye for thoroughness and accuracy
Dependable, with strong follow-through skills
Action oriented and customer focused, with strong sense of urgency
Ability to learn and adapt to changing requirements and situations
Bilingual English and French (Spanish is an asset)
PMP Certification is an asset
Here at Monster, our purpose is to positively influence as many lives as possible by connecting people with great career opportunities. With our industry leading technology, innovations and customer support, we serve our customers recruitment and talent management needs in a Monster way.

At the heart of our success and our future is innovation and it's from that innovation where The Foundry, Monster's Digital Recruitment Agency, was born. We are a Canadian-based employer branding agency specialized in everything-job-seeker-and-employer. We are a team of digital strategists, digital recruitment and branding experts. We help HR professionals, marketers and business owners create and promote their employer brand and become employers of choice.
We create impactful employer value propositions, convincing career websites, an engaging social presence and far reaching online campaigns, so our customers will be seen by the right people and get the candidates they want to hire.
At The Foundry we offer nice little plus such as...
Partial Remote Work Opportunity
Monthly Paid Lunch
We can't wait to read your resume!