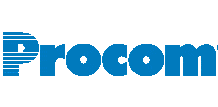 Project Manager ECM from Procom
Winnipeg, MB
Client ID: 302577
Project Manager ECM
On behalf of our client, Procom is seeking a Project Manager ECM for a 12 month remote contract.
Project Manager ECM Job Details
Under the general direction of the Coordinator of Enterprise Application Services, the Project Manager provides project management in an integrated multi-disciplinary team environment. The Project Manager will be tasked with managing a multi-department Enterprise Content Management (ECM) implementation project. The ECM project will create new capabilities for workflow and content management.
Project Manager ECM Responsibilities
•Establish the required project teams and working groups for the initiative, plan schedules, and manage resources
• Lead the planning, coordination, implementation, and execution of the project and provide regular project status reports to ensure the project is proceeding according to required timelines and project budget.
• Facilitate the definition of project scope, goals, and deliverables 
Develop project management artifacts including Project Charter, Project Schedule, Project Plan, Work Breakdown, Communication Matrix, and Risk Assessment Matrix. 
 Work closely with the external vendor and the external vendor's Project Manager during all phases of the project
• Formulate and manage project plans by defining deliverables, identifying key milestones, actively monitor project progress, track outstanding issues and risks, chair project meetings, follow up on action items, provide timely project status updates to the management team, and engaging in ongoing risk mitigation
• Work closely with a wide range of senior business leaders and subject matter experts to monitor progress and identify issues as early as possible
• Guide the project teams and working groups' activities to ensure they are aligned in the delivery of the required project outcomes
• Establish formal project change management and communication processes and performs the ongoing collection and dissemination of project information
• Provide project management expertise and guidance to the Department to successfully implement and complete the project deliverables
• Identify project risks as they emerge over the project, communicate these risks to project stakeholders, and develop mitigation strategies
• Manage the transition of final deliverable documents between the project team and the business owner.
• Ensure the program is implemented by the required go-live date
Project Manager ECM Mandatory Skills
Ten (10) years of recent experience in managing the full project lifecycle, leading projects including change initiatives, navigating complex environments, and influencing desirable outcomes through positive and collaborative relationship management
Five (5) years of experience managing large software implementation projects requiring a significant Organization Change Management effort
• Five (5) to eight (8) years of experience working in a public sector environment of similar size and scope
• Experience directly related to project management of software implementation projects preferably with Enterprise Content Management, preference given to IBM FileNet
Skills and Depth: 
Bachelor's Degree in a related field such as Computer Science, Commerce, Engineering, or Finance, or an acceptable equivalent combination of education, training, and experience
• Post-secondary education in Project Management, such as Project Management Professional (PMP) designation / Prince II certification
• Successful completion of the associated professional designations in addition to the education listed above is considered an asset, including obtaining a P. Eng., C.E.T/A.Sc.T, CMA, CGA, CA, or CPA
• Excellent verbal and written communication skills with the ability to communicate with all levels of staff and other stakeholders
• Excellent analytical, problem-solving, and decision-making skills
• Excellent interpersonal skills, including the ability to maintain relations with consultants, government agencies, developers, suppliers, and contractors relative to facility and equipment design and improvements, and formulates sound recommendations.
• Ability to set priorities, solve problems and meet deadlines under pressure
Project Manager ECM Job Location

Remote

Project Manager ECM Job Length

12 Months

.tb_button {padding:1px;cursor:pointer;border-right: 1px solid #8b8b8b;border-left: 1px solid #FFF;border-bottom: 1px solid #fff;}.tb_button.hover {borer:2px outset #def; background-color: #f8f8f8 !important;}.ws_toolbar {z-index:100000} .ws_toolbar .ws_tb_btn {cursor:pointer;border:1px solid #555;padding:3px} .tb_highlight{background-color:yellow} .tb_hide {visibility:hidden} .ws_toolbar img {padding:2px;margin:0px}