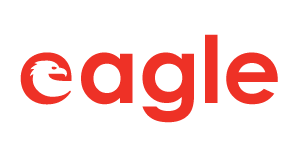 Project Manager Level 3 from Eagle Professional Resources
Ottawa, ON K1P5V5
Eagle currently has a career opportunities for Project Managers, Level 3 and we are looking to speak to qualified candidates with the skills and experience outlined below.


This position is a twelve (12)-month contract located in Ottawa, ON to start immediately.


As the Project Manager, Level 3, you will be responsible for:
Managing large, complex IT projects or infrastructure improvement initiatives during the development, implementation and operations start-up by ensuring that resources are made available and that the project is developed and is fully operational within previously agreed time, cost and performance parameters;
Formulating statements of problems; establishing procedures for the development and implementation of significant, new or modified project elements to solve these problems, and obtains approval thereof;
Defining and documenting the objectives for the project; determine budgetary requirements, the composition, roles and responsibilities and terms of reference for the project team;
Reporting progress of the project on an ongoing basis and at scheduled points in the life cycle;
Facilitating meetings in conference with stakeholders (internal and external) and other project managers and states problems in a form capable of being solved; and,
Preparing plans, charts, tables and diagrams to assist in analyzing or displaying problems; work with a variety of project management tools.


Skills and Qualifications


The qualified candidate must have:
Experience with  Team Foundation Server; and,
Experience with  .NET, COGNOS, Azure DevOps, EDOCS.


Don't miss out on this opportunity, apply online today!


Eagle is an equal opportunity employer and will provide accommodations during the recruitment process upon request. We thank all applicants for their interest; however, only candidates under consideration will be contacted. Please note that your application does not signify the beginning of employment with Eagle and that employment with Eagle will only commence when placed on an assignment as a temporary employee of Eagle.


JOB# 63915