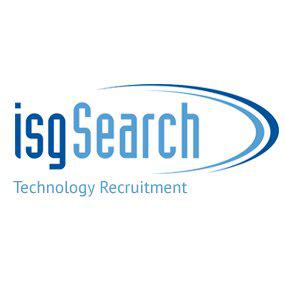 Project Manager at isgSearch
Mississauga, ON
Duties: Serves as Project and Portfolio Manager representing the IT Delivery function at project or portfolio level and tracking IT function deliverables in the assessment, planning, and implementation of systems and tools based on business processes and business needs.

Responsible for the overall direction, coordination, implementation, execution, control and completion of a project ensuring consistency with program strategy, commitments and goals. Serves as the lead contact person to the business functions on initiatives to assess the scope and usage of our tools as well as managing certain operational activities, such as change request review and prioritization for the current solution. Proactively evaluate and plan for deployment, training, communication and other change management. In addition, plan for a transition to maintenance phase/operations and create a high-level maintenance plan with sponsor/business lead. Responsible and accountable for up-to-date project documentation following the relevant methodology (e.g. Roche PMM). Works closely with a host of cross-functional partners and stakeholders, including project leadership and team members, IT partners and others during the lifecycle of the project. Participates in and/or otherwise leads business and project requirements gathering and other related systems and customer needs analysis.

Skills: Strong project management skills. The job will involve a high degree of strategic thinking. Looking for a top performer who can hit the ground running and can have an immediate impact on our portfolio of projects. Ability to assess change requests from the user community and prioritize to prepare a release plan. Ability to influence with or without authority, facilitate groups with diverse perspectives, bring teams to consensus/alignment. High tolerance for ambiguity, able to create order from chaos. Takes accountability for actions, drives results, learns from mistakes. Is direct and truthful and therefore widely trusted . delivers of promises, goals, and expectations. Makes quality decisions and resolved problems rapidly. Ability to communicate effectively up and down, at all levels of the organization, teach and present complex and/or new ideas with clarity and simplicity. Excellent planning and prioritization skills with the ability to multitask and adapt. Able to synthesize large amount of information. Able to deliver results despite shifting environment. Ability to define problem statement clearly and accurately and apply a structured and disciplined methodology to identify data-driven root causes. Innovative and effective in solution development, risk mitigation, and execution. Expertise in the pharma processes. Knowledge of relevant regulatory requirements (e.g. FDA & EU) applicable to various stages of drug development and production, including cGMP. Experience with systems maintenance/improvements and systems integrations in support of business processes. Strong understanding of Information Systems.

Keywords:

Education: B.A./B.S. in Scientific or related discipline with a minimum of 5 years experience in project management and the Pharmaceutical or Biotech industry is required. Advanced degree preferred. Qualified candidates must have a proven track record leading technology projects, supporting the business side, and a strong technical knowledge of project and portfolio management methodologies.