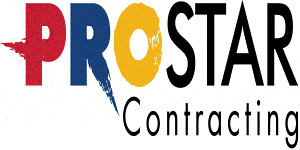 Project Manager at Prostar Contracting
VANCOUVER, BC V5L 4C7
POSITION TITLE: PROJECT MANAGER/ ESTIMATOR
POSITION TYPE: FULL-TIME
POSITION COMPENSATION: SALARY + COMMISSION
$50,000 to $100,000+

COMPANY OVERVIEW:
Prostar is one of Vancouver's top commercial contracting companies with unmatched expertise in painting, renovations, property maintenance and building restoration. After opening our doors in 1997, our customer first mentality has made us a leader in our industry. We are the preferred choice for property management companies, strata corporations, government agencies and commercial building owners across Vancouver and the lower mainland.
Caring about our clients is not just something we talk about, it's something we put into practice every day and it's important that our team members feel the same way. If you have the ability to provide excellent customer service, take pride in the work you do and demonstrate integrity and leadership, we want you on our team!
POSITION DESCRIPTION:
Prostar is growing and we are seeking a unique individual to grow with us. As a Project Manager and Estimator, you will be essentially running your own chapter in our expanding business. You will be responsible for networking with new and existing clients, creating estimates, preparing bids for painting and building maintenance related projects and leading a team of professionals to successfully complete those projects.
To be successful in this position you must possess a natural sales ability, be highly motivated, extremely goal oriented and have the ability to handle stress in pursuit of your goals.
If you enjoy a challenge and working in a fast-paced environment with the opportunity to increase your compensation based on dedication and hard work, we think you will be a great fit for this position. Additional perks include monthly car allowance, cell phone and full benefits.
DAILY RESPONSIBILITIES:
- Working with clients and giving accurate job estimates that match their needs
- Developing quotes, identifying cost breakdowns, clarifications and job scope details
- Monitoring project schedules, budgets and work progress
- Leading a strong effective team that recognizes the vision of our company and respects your leadership
- Ensuring the project is in compliance with safety plans and regulations and permits
- Independently driving production while problem solving any unique challenges that may arise
- Providing a professional service that gets recommended to others
- Networking to generate new clients and keep our existing ones returning
- Maintaining excellent relationships with all stakeholders
- Setting and reviewing weekly and monthly goals and demonstrating the tenacity it takes to not only hit those goals but to surpass them
PERSONALITY TRAITS:
- You naturally build meaningful relationships everywhere you go; you know that sales are not a task but something you enjoy doing
- You value each customer, care for them as individuals and understand their needs
- You have strong analytical and numerical skills
- You are fully capable of multitasking and can manage multiple projects at one time
- You are extremely organized and posses excellent planning and time management skills
- You are methodical, punctual and reliable
- You are a strong problem solver and decision maker
- You demonstrate integrity and leadership
- You are someone that realizes their strengths and weaknesses and is willing to work towards improving themselves, others, and our business
- You are someone that has always been ahead of the curve sparking new ideas and is able to differentiate yourself from the competition
- You are a strong leader that can easily transfer your passion to your team and take ownership and pride in the work that you do
KEY QUALIFICATIONS:
- Must have a bachelor's degree or diploma, preferably in business management
- Substantial experience in the field can be considered in lieu of secondary education
- Experience in construction, painting, restoration and/or building maintenance trades
- Strong math skills required for estimating processes
- Advanced level proficiency with MS Office suite (Microsoft Excel, Word etc.)
- A valid BC driver's license is required as travel to client locations throughout Greater Vancouver and the Fraser Valley
- Exceptional oral and written communication skills
- Must be fluent in English


To be considered for this position, all applicants must: 
- Currently reside locally in the Vancouver/Fraser Valley area
- Submit current Resume/CV
- Submit Cover Letter expressing interest in Prostar and this position
- Any other documents or attachments that speak to skills, talents or abilities


HOW TO APPLY:
Please submit your cover letter and resume tocareers@prostar.ca with the Subject Line "Re: Project Manager - Estimator". All applications are appreciated, however only short-listed candidates will be contacted.
$50,000.00 - $100,000.00 /year
Pay linked to performance incentives commission and bonus structure