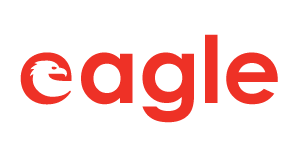 Project Manager from Eagle Professional Resources
Winnipeg, MB R3L2T4
Eagle is currently seeking a Project Manager for an eight (8) month contract opportunity, scheduled to begin in August.



Key Responsibilities



The successful candidate will be responsible for:

Managing the project during the initiation, design, development, implementation, and operations start-up by ensuring that resources are made available and that the project is developed and is fully operational within previously agreed time, cost and performance parameters;
Formulating statements of problems, establishing procedures for the development and implementation of significant, new or modified project elements to solve these problems, and obtains approval thereof;
Defining and documenting the objectives for the project; determine budgetary requirements, the composition, roles and responsibilities and terms of reference for the project team;
Reporting progress of the project on an ongoing basis and at scheduled points in the life cycle;
Meeting stakeholders and other project managers and state problems in a form capable of being solved;
Preparing plans, charts, tables and diagrams to assist in analyzing or displaying problems; work with a variety of project management tools;
Ensuring all deliverables and milestones are completed as planned;
Managing Project Change Requests effectively through the approved Change Management process;
Developing and supporting project baseline schedules;
Developing and maintaining Work Breakdown Structures;
Producing appropriate reports and identify scheduling and/or dependency issues;
Conducting and providing critical path analysis;
Assisting in Schedule Co-ordination efforts with internal and external project stakeholders; and,
Project sign-off.

Skills and Qualifications



The qualified candidate must have:

Seven plus (7+) years of relevant experience in this role, preferably with a recognized professional certification;
A minimum of five (5) years' experience in delivering and/or integrating infrastructure;
A minimum of five (5) years' experience in delivering and/or integrating enterprise level components such as Office 360, Active Directory, etc.;
A minimum of five (5) years' experience working with / managing large vendors;
Experience leveraging Organizational Change Management functions;
Effective team building skills;
The ability to work with multiple stakeholders producing positive outcomes that would minimize delivery risk and/or issues;
The ability to work through complex issues to achieve a successful out come;
The ability to adjust to the corporate delivery processes; and,
Experience in Upgrading SAP an asset.

Don't miss out on this opportunity, apply online today!



Eagle is an equal opportunity employer and will provide accommodations during the recruitment process upon request. We thank all applicants for their interest; however, only candidates under consideration will be contacted. Please note that your application does not signify the beginning of employment with Eagle and that employment with Eagle will only commence when placed on an assignment as a temporary employee of Eagle.



JOB#67262