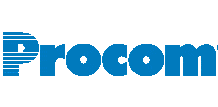 Project Manager from Procom
Winnipeg, MB
Client ID: 288016
Project Manager
On behalf of our client, Procom is seeking a Project Manager a 12 month contract in Winnipeg, MB.
Project Manager Job Details
The client is seeking a Project Manager position to manage 2 projects:
1.) Privileged Access Management (TRM) - 50% - Manage a team of resources to evaluate procure and implement a new PAM tool
2.) Identity Access Management (ISM) - 50% - Manage a team of resources to evaluate procure and implement a new ISM tool
Project Manager Responsibilities
Manage the project during the initiation, design, development, implementation, and operations start-up by ensuring that resources are made available and that the project is developed and is fully operational within previously agreed time, cost and performance parameters. 
Formulate statements of problems; establishes procedures for the development and implementation of significant, new or modified project elements to solve these problems, and obtains approval thereof. 
Define and document the objectives for the project; determine budgetary requirements, the composition, roles and responsibilities and terms of reference for the project team. 
Report progress of the project on an ongoing basis and at scheduled points in the life cycle. 
Meet stakeholders and other project managers and state problems in a form capable of being solved.
Prepare plans, charts, tables and diagrams to assist in analyzing or displaying problems; work with a variety of project management tools. 
Ensure all deliverables and milestones are completed as planned.
Manage Project Change Requests effectively through the approved Change Management process
Develop and support project baseline schedules. 
Develop and maintain Work Breakdown Structures. 
Produce appropriate reports and identify scheduling and/or dependency issues. 
Conduct and provide critical path analysis. 
Assist in Schedule Co-ordination efforts with internal and external project stakeholders.
Project sign-off.
Project Manager Mandatory Skills
Minimum of 2 years' experience in delivering security based policy and standards projects such as NIST
Minimum of 2 years' experience in delivering enterprise level projects that result in corporate / cultural change
Minimum of 3 years with developing requirements for, selecting and implementing an enterprise application
Minimum of 5 years' experience working with / managing large vendors
Experience leveraging Organizational Change Management functions
Experience implementing or working with a project that implemented Privileged Access Management (PAM) and/or Identity Access Management (IAM)
Assets:
Experience working in a mixed Union / Non-Union environment strong asset
Other Skills and Attributes:
Effective team building skills
Ability to work with / negotiating with multiple stakeholders producing positive outcomes that would minimize delivery risk and/or issues
Must have the ability to work through complex issues to achieve a successful out come
Ability to adjust to the corporate delivery processes
Understanding of complexities of identity Access Management and Privileged Access
Project Manager Assignment Length
12 Months
Project Manager Job Location
Winnipeg, MB