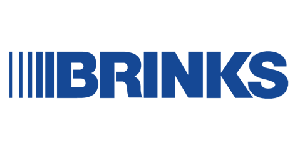 PT Guard/Driver Moncton at Brink's Canada Limited
Moncton, NB E1A2B9

Job ID: 34872


Position Description:
The Armored Car Driver is responsible for safely driving/controlling the Brink's armored vehicle while to and from various customer pick-up and delivery locations. This position functions in an armed environment. This position requires the enforcement of rules to protect the premises and property of Brink's and its customers and in armored vehicles in transit, as well as the safety of persons on the premises of Brink's and its customers, including armored vehicles.

Key Responsibilities:
• Maintain the safety, security and control of the armored vehicle at all times
• Guard the Messenger during the actual delivery or pick up of valuables at a customer's location
• Maintain radio communication with the Messenger and/or other vehicle crew and with dispatch personnel
• Load and unload the armored vehicle
• Report all faults experience during the day's activity
• Complete appropriate driving/delivery documentation
• Ensure overall cleanliness of the vehicle's interior
Le chauffeur de véhicule blindé est responsable de conduire et de contrôler prudemment le véhicule blindé de Brink's afin d'effectuer des livraisons et des cueillettes à divers endroits pour les clients. Le chauffeur travaille dans un environnement armé. Ce poste nécessite l'application de règles afin de protéger les lieux et les biens de Brink's et de ses clients ainsi que les véhicules blindés en transit, de même que la sécurité des personnes présentes sur les lieux de Brink's ainsi que celle de ses clients, incluant les véhicules blindés.
Principales responsabilités :
• Maintenir en tout temps la sûreté, la sécurité et le contrôle du véhicule blindé
• Protéger le messager pendant la livraison ou la cueillette des valeurs chez un client
• Maintenir une communication radio avec le messager ou avec l'équipe d'un autre véhicule et avec le personnel de la répartition
• Charger et décharger le véhicule blindé
• Signaler tous les problèmes de la journée
• Remplir la documentation appropriée liée à la conduite ou à la livraison
• S'assurer que l'intérieur du véhicule est propre


Position Requirements:
Minimum Qualifications:
• A currently valid driver's license
• Minimum 6 months of experience as a driver
• Able to work weekends, holidays and/or extended hours
• Satisfy all applicable Transportation requirements
• A valid firearms permit and ability to pass applicable firearms licensing requirements
• A valid guard card or ability to obtain a guard card or any other required licenses
• Able to lift at least 50 pounds

In accordance with our Employment Equity Policy, Brink's welcomes and encourages applications from
qualified women, men, members from visible minorities, aboriginal peoples and persons with disabilities.
Qualifications de base :
• Détenir un permis de conduire valide
• Minimum de 6 mois d'expérience de conduite comme chauffeur
• Être capable de travailler les weekends et les journées fériés et effectuer des heures supplémentaires
• Satisfaire à toutes les exigences de transport applicables
• Détenir un permis d'armes à feu et être capable d'obtenir les permis d'armes à feu nécessaires
• Une carte de gardien valide ou la possibilité d'obtenir une carte de gardien ou toute autre licence requise
• Pouvoir soulever au moins 35 livres

Conformément à sa politique d'équité en matière d'emploi, Brink's accepte et encourage les demandes d'emploi de toute personne qualifiée, soit des femmes, des hommes, des minorités visibles, des Autochtones et des personnes souffrant d'incapacité.


.