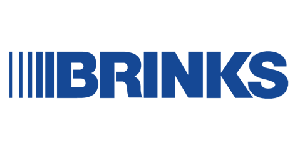 PT Inside Air Courier - Toronto at Brink's Canada Limited
Toronto/GTA, ON M8W3S2

Job ID: 37274


Position Description:
The Air Courier Clerk is responsible for checking in liability from trucks, conducting data entry regarding holdover items, maintaining the inventory of liability, balancing the vault and preparing liability for next day routes. This position functions in an armed environment. This position requires the enforcement of rules to protect the premises and property of Brink's and its customers, as well as the safety of persons on the premises of Brink's and its customers.

Key Responsibilities:
• Be responsible for the security of the cargo checked into and out of the vault
• Process liability to ensure that it is ready for the various shuttles to banks, other branches or the airport
• Follow and perform required verification, balancing and route preparation
• MUST be able to work this permanent part-time afternoon shift of Monday - Friday 4:00pm - 9:00pm.


Position Requirements:
• Minimum 6 months of cash handling experience
•A valid restricted and non-restricted firearms permit and/or the ability to obtain one within 6 months.
• Able to lift up to 35 pounds


.