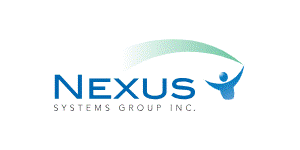 QA Analyst- Intermediate at Nexus Systems Group
Halifax, ON L5C4R3
Job Title: Quality Assurance Analyst

Work Location: HALIFAX, NS

Duration: 8 months



Job Description:



The Analyst will provide research, analysis, design, execution, maintenance and/or support of testing solutions that are appropriate to the application, solution and project, as assigned. Review system requirements and design documents, then create, execute and document detailed, accurate manual or automated test cases as appropriate.



QA Analyst's accountabilities:



• Analyze, develop, debug, execute, maintain, and document test cases, both automated and manual.

• Help define test data and environment requirements.

• Play an active role in developing test strategies and plans, traceability matrices and test closure reports, for small to moderately complex projects.

• Offer day-to-day test environment support, trouble shoot, triage issues, and coordinate resolution with all tech partners.

• Promptly identify and raise awareness of issues.

• Log defects, help resolve them. Provide support to your technology peers and the business, join forces to identify solutions.

• Find ways to improve processes and delivery outcomes.

• Promote and develop awareness of testing methodologies and standards.

• Support automation and test data management strategies.

• May develop, debug, execute and maintain performance testing scripts using various performance testing tools.

• Respect internal technology delivery practices, standards and project management disciplines.

• Continuously enhance knowledge and expertise, i.e. keep current.



Knowledge & Skill Requirements:



• Undergraduate Degree or Technical Certificate

• ITSQB Certification

• 2-5 years' experience with HP UFT (QTP)

• 2-5 years' experience with VB Scripting using UFT framework

• A minimum of 2 years' experience of developing automated testing framework independently

• Selenium experience also an asset

• Knowledge of software development practices, concepts and technology obtained through formal training and/or work experience

• Knowledge of technical/business environment and processes

• Knowledge of support and operations practice, concepts and technology obtained through formal training and/or work experience

• Excellent analytical skills for problem solving • Strong attention to details

. Forward thinking skills to execute on complex deliverables, ambiguous, changing business drivers and competing priorities

• Talent and strength in writing scripts and scenarios, (as per methodology).

• Readiness to participate in testing processes, strategies, plans, methodologies

• Ability to manage defect management and resolution process; act as primary contact on testing projects, if required.

• Adeptness at testing risks and coordinating test environment.

• Exposed to Agile and Rapid delivery methodologies and tools like JIRA, Confluence, and ALM etc.

• Thrive in a fast paced and dynamic environment with minimal support and quick learning

• Knowledge and working experience in coding of programing languages and tools such as VB Script, Java, or other automated system testing tools

• Excellent communication and interpersonal skills