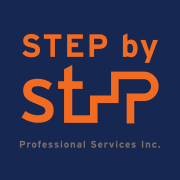 QA Analyst (Investment Management/Investment Banking) at Step BY Step Professional Services Inc
Edmonton, AB T5J2B3
Currently looking for a contract QA Analyst consultant with:

Strong knowledge & experience within an operational capacity within the finance industry.
Must have experience reviewing req & design docs.
Creating test plans/cases/data and executing test cases and reporting defects logged.

Ideally, you will also possess:


Investment management and/or investment banking experience.  
Experience with 1 or more of the following:  Eagle Pace, Simcorp Dimension, Calypso, Charles River Trading System.
Experience with Waterfall or Agile.
TIBCO experience.
Team Foundation Server (TFS) experience.
and SQL experience.

If the above matches your interest, skills & experience, let's touch base and discuss further at your convenience.



We would like to thank you personally for applying to Step by Step Professional Services Inc. Please note that we will review your application and only those candidates selected for further consideration will be contacted directly. However, we will retain your application on file and would be pleased to contact you if further opportunities arise.