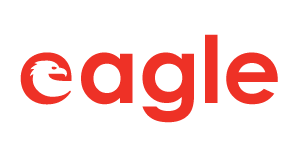 QA Analyst at Eagle Professional Resources
Toronto, ON L3X2V3
Eagle currently has a career opportunity for a Quality Assurance Analyst and we are looking to speak to qualified candidates with the skills and experience outlined below.


This position is a four (4)-month contract located in Toronto, ON to start August.


As the Quality Assurance Analyst, you will be responsible for:
Participating in daily scrum activities;
Conducting manual tests on both web and mobile platforms;
Obtaining debug logs where applicable;
Defect reporting and management;
Identifying test cases for automation; and,
Assisting with test automation initiative.


Skills and Qualifications:


The qualified candidate must have:
Eight (8)+ years of Quality Assurance experience in an agile/iterative environment;
Professional experience testing video streaming technologies;
Technical understanding of how some of the key technologies supporting streaming services work - DRM, video Rendition, Ad insertion;
Experience testing headless state application using RESTFul services;
Experience with Jira; and,
Experience testing web application; Native IOS, Android, TVOS application.  Exposure to WebOS streaming (an asset).


Don't miss out on this opportunity, apply online today!


Eagle is an equal opportunity employer and will provide accommodations during the recruitment process upon request. We thank all applicants for their interest; however, only candidates under consideration will be contacted. Please note that your application does not signify the beginning of employment with Eagle and that employment with Eagle will only commence when placed on an assignment as a temporary employee of Eagle.


JOB# 62500