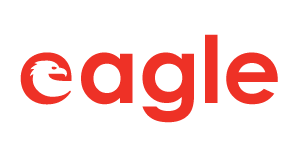 QA Analyst at Eagle Professional Resources
Vancouver, BC V5H4T8
Eagle is currently seeking a QA Analyst for a six (6) month contract opportunity, scheduled to begin immediately.


Key Responsibilities of a QA Analyst
Analyzing requirements and design documents
Creating and executing Test Plans, Test Cases and Test Scripts for the different phases of testing (Unit, Functional, System Integration, Performance and UAT)
Generating Test Data, documenting issues/defects discovered during testing
Estimating QA effort
Automating manual testing using automation tool
Communicating with Developers, Project Managers and customer
Providing UAT support
Skills and Qualifications of a QA Analyst
Three plus (3+) years of experience in software quality assurance;
Strong technical background;
Strong verbal, writing communication, organization and time management skills required;
Strong understanding of different software development life cycles and software quality assurance processes;
Experience with defect tracking system such as JIRA and Test Case Management tools;
Strong commitment to technical quality assurance as a key part of the development cycle;
Strong attention to detail, self-starter, self-motivated, and proactive;
Ability to quickly develop a solid understanding of business processes and application functionality, and identify appropriate quality assurance testing requirements;
Quick learner and able to work with minimum supervision in meeting schedules and project deadlines;
Desirable Experience: Experience with testing ESRI application will be an asset.


Don't miss out on this opportunity, apply online today!


Eagle is an equal opportunity employer and will provide accommodations during the recruitment process upon request. We thank all applicants for their interest; however, only candidates under consideration will be contacted. Please note that your application does not signify the beginning of employment with Eagle and that employment with Eagle will only commence when placed on an assignment as a temporary employee of Eagle.