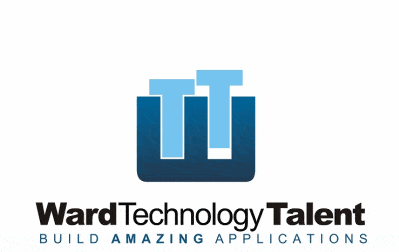 Enterprise Architect - SaaS at Ward Technology Talent Inc.
Markham, ON L3R 5R5
We are looking to expand and grow as we are in the process of bringing in another organization into the fold.
With this, we are looking for an Enterprise Architect to join our team to help drive and achieve our business goals. This is a senior level position with a great deal of responsibility to ensure our technology roadmap is fully aligned and effectively executed to support our long term business strategy. This is an excellent opportunity to contribute to the ongoing success and rapid expansion of the company through the design, development and implementation of an enterprise SaaS solution leveraging new technologies.
The Enterprise Architect at is responsible for the design and development of a flexible, scalable and secure enterprise SaaS solution. In this role you will be required to analyze strategic business objectives, develop technical roadmaps and plans, and provide hands-on oversight for the build and implementation of our next generation SaaS solution.  The Enterprise Architect will also build out the architecture team and capability at the company and mentor other architects & developers on solution design and best practices.
You will:
Design an architecture to consolidate multiple legacy products into a single, scalable and secure enterprise SaaS solution

Collaborate with product and development teams to create & implement technology plans to deliver the solution that minimizes time to value

Work closely with product development in supporting and enabling the product roadmap

Develop solutions that are innovative within a defined framework

Identify and implement best practices for architecture and software design

Evaluate appropriate new technologies, tools, frameworks and commercial or open source software components

Build out the Architecture Team & capability at the company

Develop and refine the design for solutions to ensure that they will be sufficiently scalable & maintainable to support current business requirements, and flexible to accommodate future growth

Actively engage with others on the development team to resolve challenging design and coding issues

Create common services, templates, and utilities that can be leveraged across the development team to accelerate delivery

Implement Architectural framework and governance protocols

Provide strong ownership of your work along with a desire and energy to make work fun and enjoyable while developing world class solutions
You are:
A technologist with a strong business acumen with a keen ability to understand customers business challenges and offer constructive input

A self-starter. You actively seek out opportunities and problems and take ownership for driving them to a successful conclusion

Resourceful, ability to get things done

Rigorous and disciplined

Persistent in overcoming obstacles

Decisive. With often limited information, you draw upon your experience and use sound judgement to make insightful decisions in often ambiguous circumstances

Ability to work independently and as part of a team

Collaborative, keen to contribute and work with others to solve problems that may be outside of your immediate domain

Quick learner

Excellent communicator, both written & verbal
You have:
Designed and implemented enterprise scale e-commerce SaaS solution including electronic payment processing

Experience designing & building solutions leveraging a combination of Public / Private Cloud

Excellent knowledge of Electronic Payment Systems

Ability to translate strategic business objectives into tangible, measurable technology deliverables

Experience designing highly scalable (vertically & horizontally) solutions. Automation of scaling processes highly desired

API design and development

Sound knowledge of relational database concepts, design, implementation, and integration

Architecture/design techniques (including but not limited to OO, top-down, structured analysis, component-based design)

Application design principles and techniques, including multi-tenancy

Experience designing Highly Available systems

Have lead a team of Technical SME's & / or Architects

CI/CD

Security

Knowledge of emerging technologies

Nice to Have:
Understanding of UX/UI design principles

Education and Experience:
Bachelor's degree in a technical area of study (computer science, mathematics, engineering, etc.) or other BS/BA degree with a concentration in computer science or information systems.

Total IT experience of over 10 years with at least 5 years in solution architecture on enterprise SaaS projects; Have led at least one solution architecture for a large ecommerce SaaS solution from initiation to implementation

TOGAF certification is highly desired

In preparing your application please address it to Joanne Boucher. We thank all applicants for showing an interest in this position. Only those meeting our requirements will be contacted.
To see all of our open positions please visit our job board http://www.wardtechtalent.com/it-jobs/ , and follow us on LinkedIn https://www.linkedin.com/company/ward-technology-talent/.