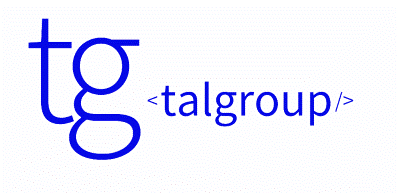 QA Engineer from TAL Group Inc
Toronto, ON
Hiring a QA Engineer in Toronto, ON! As a Quality Assurance Engineer, you will be responsible for creating and implementing a strategy for quality coordination and testing as well as suggesting solutions to identified quality problems.

Perks You'll Love
- Joining a youthful, hungry, agile team! (It's a work hard, play hard atmosphere)
- Being part of an award-winning AI company right in the heart of downtown TO
- Work in a challenging, growth focused environment, using cutting edge technology, as a valuable contributor of a highly collaborative team
- Very competitive salary + bonus + options package!

What You'll Be Doing
- Test current products and identify deficiencies
- Investigate product quality in order to make improvements to achieve better customer satisfaction
- Plan, create and manage the overall Quality Planning strategy
- Liaise with internal teams (e.g. developers and product managers) to identify system requirements
- Identify quality assurance process bottlenecks
- Oversee continuous improvement projects
- Collect quality data
- Identify key KPIs for product quality
- Prepare and present reports and metrics to Project Manager
- Stay up-to-date with new testing tools and test strategies

What You're Bringing
- Proven work experience in software development
- Proven work experience in software quality assurance
- Strong knowledge of software QA methodologies, tools and processes
- Experience in writing clear, concise and comprehensive test plans and test cases
- Hands-on experience with both white box and black box testing
- Hands-on experience with test automation
- Experience with performance and/or security testing is a plus

We Are An Equal Opportunity Employer
All qualified applicants will receive equal consideration for employment without regard to race, color, religion, gender, gender identity or expression, sexual orientation, national origin, genetics, disability, age, or veteran status.

Canadian Work Authorization
All applicants MUST be authorized to work in Canada. Any applicants not meeting this criteria will not be notified and will not be considered eligible for the position.