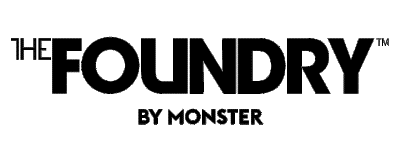 QA Specialist (6-month Contract) - Spécialiste AQ - Contrat at PAT_Monster Worldwide
Montreal, QC H2Y 0A2
QA Specialist - 6-month contract (with possibility to extend)
Monster - Montreal, Quebec
Own the product!
Monster is seeking a talented QA Specialist Contractor to join The Foundry, Monster's Employer Branding Agency in Montreal, Canada! As a Quality Assurance Specialist, you will be responsible for Quality Assurance (QA) and Testing of our products as well as conducting and documenting software application testing. You will work collaboratively with different internal teams at Monster to ensure that our projects are delivered on time and complete customer satisfaction.
We need a people person who's prepared to:
Provide manual and automated testing of various software products to include web applications and web services
Coordinate creation of test plan documents with developers and project managers
Create test cases, test scripts and associated documentation
Execute test cases and report defects to the development team
Participate in design and developer review meetings
Schedule and conducted tests
Record any and all constraints on testing
Develop test plans and strategies
Provide full documentation of all deviations from the test plan
Capture all data required to support test findings
Suggest refinements to system requirements
Assess the test process, including methods of improvement
Work closely with application owners to understand application specifics and to create corresponding test plan and quality standards for the application
Detail test documents with screen shots
Write, revise, update, and verify quality standards and test procedures
Review test scenarios for completeness
Knowledge and Skills:
3+ years of experience
Ability to produce technical documentation that are clear, unambiguous and verifiable
Demonstrated capability for problem solving, decision making, and sound judgment
Experience writing SQL queries to research defects and design more complex test plans
Ability to gather and analyze information, define problems and form a plan of action
Strong interpersonal skills, complemented by the ability to think/work creatively, independently and as part of a team
ability to work independently and as part of a team
Good written and verbal communication and presentation skills (French and English)
Understanding of the principles and frameworks of successful project management from a support perspective
Experienced user of MS Office Suite (Word, Excel and PowerPoint)
Must have high attention to detail and be able to multi-task and change focus between tasks easily
Action oriented and customer focused, with strong sense of urgency
Accessibility knowledge a plus
And for even more fun, we offer:
Remote work up to 3 days a week
Free monthly lunch
Summer Schedule
Ready to put your creative mind to work? Our team is waiting for you in Old Montreal!
About The Foundry by Monster
The Foundry by Monster is a big-idea, good-enough-is-not-enough team of digital strategists and experts of recruitment and retention. As an employer branding agency, we help recruiters and HR professionals across North America forge their employer brand, tell their story and fortify their recruitment marketing. Learn more about what we do at bythefoundry.com.
Spécialiste AQ - Contrat
Monster - Montréal, Québec
Prenez le produit en main!
Monster est à la recherche d'un spécialiste en assurance de la qualité, pour compléter l'équipe The Foundry à Montréal, au Canada! En tant que spécialiste de l'assurance de la qualité, vous serez responsable de l'assurance de la qualité (AQ) et de la mise à l'essai de nos produits, ainsi que de la réalisation et de la documentation des essais d'applications logicielles. Vous travaillerez en collaboration avec plusieurs équipes internes chez Monster pour vous assurer que nos projets soient mis en œuvre en respectant les délais prévus et en répondant entièrement aux attentes des clients.
Nous cherchons une personne sociable qui est apte à :
Procéder à la mise à l'essai manuelle et automatisée de divers produits logiciels, y compris des applications Web et des services Web
Coordonner la création de documents pour le protocole de test avec les développeurs et les gestionnaires de projet
Créer des cas de test, des scénarios de test et la documentation connexe
Effectuer les cas de test et signaler les défauts à l'équipe de développement
Participer aux rencontres de révision du design et des développeurs
Prévoir et effectuer les tests
Noter toute contrainte ayant un impact sur la mise à l'essai
Développer des protocoles et des stratégies de test
Présenter toute la documentation de tous les écarts avec le protocole de test
Saisir toutes les données requises pour démontrer les conclusions des mises à l'essai
Proposer des améliorations aux exigences du système
Évaluer le processus de mise à l'essai, y compris les méthodes d'amélioration
Travailler en étroite collaboration avec les propriétaires des applications pour comprendre les caractéristiques des applications et créer un protocole de test en conséquence, ainsi que des normes de qualité pour chaque application
Ajouter des captures d'écran pour compléter les documents de mise à l'essai
Rédiger, réviser, mettre à jour et vérifier les normes de qualité et le déroulement des essais
Réviser les scénarios de test pour assurer leur complétude
Connaissances et compétences :
Minimum 3 ans d'expérience
Capacité à produire des documents techniques clairs, sans ambiguïtés et vérifiables
Habiletés éprouvées pour la résolution de problèmes, la prise de décision et les choix éclairés
Expérience en rédaction de requêtes SQL pour examiner les défauts et concevoir des protocoles de test plus complexes
Compétences pour recueillir et analyser des informations, définir des problèmes et élaborer un plan d'action
Solides compétences pour les relations interpersonnelles, ainsi qu'une capacité à travailler tant de manière autonome qu'au sein d'une équipe
Bonnes compétences pour les communications et les présentations écrites et orales (français et anglais)
Compréhension des principes et des cadres de travail d'une gestion de projet fructueuse, en matière de soutien
Expérience en tant qu'utilisateur de la MS Office Suite (Word, Excel et PowerPoint)
Capacité à penser/travailler avec créativité, de manière autonome et au sein d'une équipe
Doit faire preuve d'un grand souci du détail, savoir effectuer plusieurs tâches à la fois et se concentrer facilement sur ces différentes tâches, tour à tour
Approche orientée vers l'action et centrée sur le client, jumelée à un grand sens de l'urgence
Connaissances de l'accessibilité : un atout
Et pour une expérience encore plus intéressante, nous offrons :
La possibilité de travailler à distance jusqu'à 3 jours par semaine
Un dîner gratuit par mois
Un horaire d'été
Prêt(e) à mettre votre esprit créatif à l'œuvre? Notre équipe vous attend au centre-ville de Montréal!
À propos de The Foundry par Monster
Formée de stratèges numériques et d'experts du recrutement et de la rétention, The Foundry par Monster est une équipe aux grandes idées, qui va toujours au-delà des attentes de sa clientèle. À titre d'agence de stratégie de marque d'employeur, nous aidons les recruteurs et les professionnels des RH des quatre coins de l'Amérique du Nord à établir leur marque d'employeur, à raconter leur histoire et à optimiser leurs efforts de marketing de recrutement. Obtenez de plus amples renseignements sur ce que nous faisons à bythefoundry.com.