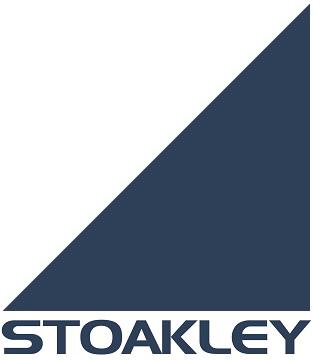 QA SUPERVISOR from Stoakley-Stewart Consultants Ltd.
Montreal, QC
QA SUPERVISOR
THE COMPANY:
With over 60 years of success, our client has grown into the World's leading manufacturer of apparel. Relentless innovation and craftsmanship maintains the highest level of quality reinforcing its "Made in Canada" commitment. The company operates in two segments, wholesale and Direct to Consumer.
COMPENSATION:
A competitive compensation with excellent benefits.
THE OPPORTUNITY:
The QA Supervisor is responsible for the planning and management of the Quality Assurance department. Reporting directly to the QA Manager, this role follows performance and quality standards; identifies and implements process improvements; and adheres to business requirements to ensure operational excellence. This position works collaboratively with the Production, Logistics, Design, and Development departments to ensure that the performance exceed the expectations of domestic and international clients. As such, this role requires frequent travel between the Montreal and Boisbriand offices.
KEY RESPONSIBILITIES:
-Supervise QA external team by allocating responsibilities and workload and undertaking QC tasks to add value to the QC team.
-Initiate and coordinate QA activities including but not limited to: finished goods and in-process inspection, formal reporting, and initiation of non-conformity reports (NCR).
-Provide regular and ongoing feedback to QA Manager regarding performance and quality assurance issues.
-Establish KPI standards to measure the value and efficiency of QA finished goods department against key business objectives.
-Initiate contractor audits to guarantee quality, consistency, and protection of delivery windows is never compromised.
-Create schedules for Distribution center, local contractors and in-house QA team activities.
-Implement cost reduction initiatives to adhere with department's budget expense allowances. Report departmental expenses on the monthly basis.
-Facilitate and lead the development and implementation of processes and procedures in finished goods QA Department using an advanced knowledge of industry standards. Ensure all members are adequately trained to follow processes and procedures.
-Coach, lead, and mentor employees within the Quality Assurance department. Partner with Human Resources team for conflict resolution and counsel.
-Participate in talent acquisition process by selecting, interviewing, orienting, and training new employees.
-Conduct performance employees on employees within the Quality Assurance department.
-Participate in new contractor biding and enrolling process.
-Educate contractors on the organization's quality assurance standards, commitments, requirements, and metal contamination policy.
-Oversee inspection of all prototypes and samples performed by the QA team. Report any deficiencies as needed.
-Attend season sample review meetings, suggest improvements, and provide recommendations to prevent quality issues for future production.
-Support Sale Samples production and inspection by creating reports, communicating finds, and suggesting recommendations to Product Engineering, Design team.
-Lead and facilitate the testing of finished goods to ensure that products adhere to the organization's quality assurance standards.
EXPERIENCE:
-Post-secondary education or equivalent in apparel design and manufacturing.
-2 to 5 years of domestic apparel manufacturing coupled with textile quality assurance exposure.
-Working knowledge of Total Quality Assurance (TQA).
QUALIFICATIONS:
MUST be bilingual in French and English.
-Excellent written and verbal communication skills.
-Strong interpersonal and leadership skills with the ability to communication with various external (clients, suppliers, vendors, contractors) and internal stakeholders at all levels within the organization.
-Developed critical thinking, problem solving, and conflict resolution experience in a similar role/environment.
-Working knowledge of Root Cause Analysis Corrective Actions (RCAC), Fish Bone Diagram, 5S.
-Acceptable Quality Level (AQL).
-Technical apparel knowledge with production experience.
-Strong computer skills including full proficiency with Microsoft Office Suite.
-Ability to work with a strong sense of urgency by meeting tight deadlines, prioritizing tasks, and adhering to organizational quality standards.
-Ability to coach and collaborative with others with furthering self-development.
LOCATION:
Montreal, QC
POSITION TITLE:
QA Supervisor
EMPLOYMENT TYPE:
Permanent, Full-Time
REQUIRED TRAVEL:
Yes
RELOCATION ASSISTANCE:
Yes
MANAGES OTHERS:
Yes
CONTACT:
Donna Turner, Senior Recruitment Consultant
HOW TO APPLY:
Please click on the "APPLY" button located elsewhere on this job posting (preferred) or email your resume to: dturner@stoakley.com
LEARN MORE ABOUT THE RECRUITER:
Donna Turner: http://stoakley.com/meet-donna-turner/
JOB CATEGORY:
Manufacturing/Production/Operations
INDUSTRY:
Textiles/Softgoods
DATE:
April 4, 2019
JOB ORDER NUMBER:
201374
KEYWORDS:
Manufacturing, Production, Apparel, QA, Quality Assurance, Domestic, Textile, Clothing, Total Quality Assurance, QC, Quality Control, French, Bilingual.
ABOUT STOAKLEY-STEWART CONSULTANTS:
Stoakley-Stewart Consultants Ltd. is an Executive Search/Recruiting Firm with international reach. We opened our doors in 1977 and have grown to be one of the most successful employment agencies in Canada, boasting over 300 person-years of recruiting expertise. We house a team of top-notch consultants, each acting as Subject Matter Expert in their chosen field. As a result we provide professional recruiting services to clients and candidates in a variety of industries. This expansive breadth of experience allows us, as a firm, to satisfy all of your hiring/employment needs. In accordance with Canadian laws, it is the policy of Stoakley-Stewart Consultants to consider all qualified individuals for available positions without regard to race, colour, religion, sexual orientation, country of origin, age, disability, etc.

See ALL of our open jobs at: http://data.stoakley.com/alljobs.asp
WHAT ARE WE KNOWN FOR AND HOW DO WE HELP?
-Helping talented professionals secure new, exciting and rewarding career opportunities.
-Treating each unique individual with professionalism, respect and integrity.
-Meeting your distinct needs by matching you with the right corporate culture.
PRIVACY POLICY:
Our Corporate systems comply with the provisions of the Personal Information Protection and Electronics Documents Act ("PIPEDA") which became effective January 1, 2004. To view our complete Privacy Policy please visit: http://stoakley.com/privacy-policy-2/
CONSENT POLICY:
By you ("the applicant") submitting your resumé and/or personal information here, grant Stoakley-Stewart Consultants Ltd. ("SSC") the right to use personal data for recruitment and selection purposes. The applicant understands that the applicant's personal information is only collected, used and disclosed by SSC in accordance with this form or otherwise as permitted by law. The applicant authorizes SSC to collect, use and disclose their personal information in order to attempt to assist them in gaining employment with of one of SSC's clients. For this purpose and as part of this process, the applicant authorizes SSC to take a number of steps, typically including, but not necessarily limited to: Obtaining their resumé and references (and any updates thereof); Interviewing them; Producing a video-clip of them; Speaking with their references; Verifying information and performing other searches and checks, done either by SSC or by an independent agency on behalf of SSC; Evaluating information about the applicant to analyze their suitability to potential positions; Disclosing any information about the applicant as provided by the applicant, by references and by other sources to any present or future client of SSC who, based on the applicant's qualifications, work requirements, desires and other factors and determined solely in the discretion of SSC, has or may have a position to which the applicant is or may be suited. The applicant understands that SSC will not disclose their information to a present or future client without speaking to the applicant first and receiving the applicant's verbal consent.
FOLLOW US FOR THE LATEST JOBS, CAREER ADVICE AND JOB MARKET TRENDS:
Website: www.stoakley.com
LinkedIn: https://www.linkedin.com/company/stoakley-stewart-consultants
Twitter (@stoakleystewart): https://twitter.com/stoakleystewart
Facebook: http://facebook.com/StoakleyStewart
Instagram: https://www.instagram.com/stoakleystewart/
YouTube: https://www.youtube.com/user/StoakleyStewart
Paid sick days
Prescription Drug Coverage
Parking
Vacation/paid time off
Life Insurance
Flexible Schedules
Long Term Disability
Employee Events
Paid Holidays
Medical, Dental and Vision
Performance bonus