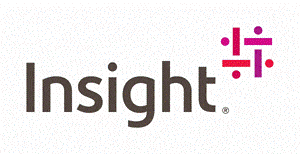 Recruiter from Insight Canada
Calgary, AB T2C5C7
| | |
| --- | --- |
| Job Title: | Recruiter |
| Department: | Human Resources |
| Reports to (Title): | Recruitment Manager |
| Location: | Calgary, AB, Canada |
GENERAL ACCOUNTABILITY
Reporting to the Recruitment Manager, the Recruiter/ Technical Recruiter is accountable for the attraction and recruitment of competent and qualified candidates in order to fill position vacancies in a timely, efficient and professional manner. Working in conjunction with the Recruitment Manager, Talent Management Business Partner, and hiring managers, establish a workforce plan and ensure all necessary supports and tools are in place for recruitment process to proceed. Ensures full recruitment cycle has been administered for all employees.
SPECIFIC ACCOUNTABILITIES
1. Maintain strong internal working relationships with departments requiring staffing action, providing professional advice and expertise on a variety of staffing issues.
2. Develop creative recruiting resources to attract qualified professionals interested in full time, part time, temporary, contract, contract to hire, and potentially direct placement employment.
3. Assist internal clients with developing and/or revising job descriptions and ensures an equitable salary range is applied to the position.
4. Develops a pro-active approach to attracting and recruiting suitable candidates by assisting departments with fulfilling their workforce plan.
5. Represent Insight Canada in job fairs.
6. Drive campus recruitment.
7. Build strong relationship with local colleges and universities, community partners, professional groups and associations to build strong candidate pipeline, promote Insight Canada's brand, and attract talent.
8. Co-ordinate the interview process including coaching supervisory staff to prepare for the interview, facilitate the interview when needed and notify applicants of results.
9. Co-ordinate and evaluate recruitment and selection process including advertising, proactive recruitment techniques, effective employment of selection assessment tools and support in selecting qualified candidates.
10. Research and evaluate trends and developments, recommend and implement innovative recruitment and selection initiatives to support departments and company objectives.
11. Provide professional and prompt responses to employees and external applicant inquiries including advising applicants of employment requirements and opportunities.
12. Assist in planning, co-ordination of cyclical and ongoing staffing needs including co-op/summer hire program, contingent staffing needs and anticipated shortages.
13. Compile statistical information pertaining to attraction and recruitment activities. Consolidate data into reporting tools and spreadsheets, analyze data and provide recommendations.
14. Follow internal recruitment and HR processes and practices
15. Assist with other HR related projects and initiatives as required, including but not limited active participation in the Social Committee, event planning, social media activities, employer brand promotion, community involvement, etc.
QUALIFICATION (EDUCATION, EXPERINCE, KNOWLEDGE, SKILLS, AND ABILITIES)
1. University Degree, College Diploma or Human Resources certificate or a combination of education and 3-5 years of experience in recruitment, preferably in staff augmentation or recruitment agency setting.
2. Must have IT related recruitment experience.
3. Demonstrated consulting skills.
4. Strong organizational skills with demonstrated ability to effectively prioritize multi-tasks and provide accurate and timely information in an ever-changing work environment.
5. Ability to facilitate and implement the workforce planning process.
6. Analytical and problem-solving skills.
7. Demonstrated ability to analyze issues, exercise judgment and initiative when responding to requests.
8. Demonstrated ability to work independently or within a team environment using excellent interpersonal skills to establish and maintain open and honest relationships with employees, leadership team and external organizations (i.e. Universities/Technical Institutes).
9. Comfortable speaking with audience and speaking publicly.
10. Read and write to a level of business proficiency (predominately English).
11. Understands and demonstrates the willingness to promote Insight vision and values.
PHYSICAL REQUIREMENTS – DEMANDS ANALYSIS
The physical demands described here are representative of those that must be met by a teammate to successfully perform the essential functions of this job. Reasonable accommodations may be made to enable individuals with disabilities to perform the essential functions.
Office environment with computer work. May have extensive periods of sitting, extended periods of standing, typing and phone use (may include headset). May need to lift up to 10 lbs., travel, i.e. driving.
As a condition of employment, this job is subject to the successful completion of the following pre-employment conditions: Reference Checks, Criminal Background Checks, Driver's Abstract and valid driver license if required for the role.
Insight Canada is proud to offer reasonable accommodation to job applicants with disabilities. If you need assistance or an accommodation due to a disability, please inform us during the application process.