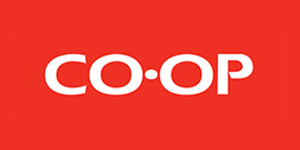 Recruitment and Training Manager at Calgary Co-operative Association Limited
Calgary, AB T2H3A5
About Us
Founded in 1956, Calgary Co-op has grown into one of the largest retail co-operatives in North America. We are the only retailer in Calgary that delivers an annual membership refund in the form of cash and equity to our member-owners. Our loyal patrons enjoy the benefits of ownership while taking pride in contributing and building the local community.  
Investing millions into the Calgary community each year, we play a major role supporting numerous not-for-profit and charitable organizations. In addition, we are very proud to give strong support to local farmers and ranchers. Calgary Co-op is much more than just a store, Calgary Co-op's roots run deep into the heart of the community.
Recruitment and Training Manager Opportunity
Calgary Co-op is recruiting for a Recruitment and Training Manager in order to assist with our strategy of providing exceptional customer experience through inspired team members. This role will work closely with retail operations as we continue on our journey.
The position will report directly to the Vice President of Human Resources and provide leadership in all aspects of recruitment, training and organizational development. This will include career development and succession planning.
Qualifications
Seven (7) years of senior human resources experience with a demonstrated increase in responsibilities
Human resources experience in the areas of recruitment and training in a unionized environment
Related post-secondary education
Five (5) years team leadership skills with a  strong strategic focus
Highly developed team building, influential and collaboration skills
Proven ability to enlist support from management
Exceptional communication, organization, negotiation, and mediation and conflict management skills
Proficient in Microsoft Word and Excel
Certified Human Resources Professional (CHRP) designation an asset
Benefits & Perks
Calgary Co-op takes pride in providing more than just an attractive compensation and benefits plan, as well  an industry leading pension plan and recognition program, and more..... 
We believe that if we invest in, and take care of our team members, our team members will take care of our business.
If you possess the above qualifications and interested in this career opportunity, please apply in confidence, stating qualifications.
We thank all applicants for their interest; however only those considered for an interview will be contacted.
Paid Holidays
Employee Events
Employee Referral Program
Parking
Flexible Schedules
Professional Development
Merchandise Discounts
Paid sick days