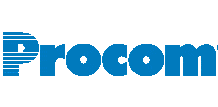 Regulatory Analyst from Procom
Calgary, AB
Client ID: 293164

Regulatory Analyst
On behalf of our client, Procom is searching for two Regulatory Analysts for a 12 month contract in Calgary, AB.

Regulatory Analyst Job Details

This job reports to the Manager of Regulatory.


Regulatory Analyst Responsibilities
Advise clients on regulatory matters for issues concerning the organization.
Represents the company and interprets, analyzes, prepares and provides documentation as it relates to regulatory matters.
Provides comprehensive regulatory advice and support to all areas of the company e.g. Commercial, Legal, Projects, Environment, Lands, Indigenous Relations, Community Relations, etc.
Strong advocacy skills, both oral and written.
Strong organizational skills and an ability to support diverse client groups and handle multiple project files.
Strong interpersonal skills and the ability to work well both independently as well as in a team environment.
Strong knowledge of and familiarity with applicable federal and provincial laws, regulations, guidelines and practices.
Regulatory Analyst Must Have Skills
8 years of experience with the following:
Leads multi-disciplinary teams in preparing regulatory filings for routine to complex applications
Oversees the preparation and drafting of regulatory filings and coordinating responses to information requests and compliance conditions from regulatory agencies
Takes initiative to identify and define issues, as well as recommend appropriate courses of action to decision makers
Liaise with government and regulatory officials in representing the company in its regulatory applications; - Provides leadership and advice during regulatory proceedings or public hearings with the various federal/provincial regulatory bodies (NEB, OGC or AER)
Provides analysis of regulatory risks and opportunities for new business considerations
Supports the witnesses and legal team at hearings
Provides coaching to junior and intermediate staff

Regulatory Analyst Nice to Have Skills
Regulatory Analyst Assignment Length
12 Months

Regulatory Analyst Lead Location
Calgary, AB

Regulatory Analyst Lead Start Date
Aug 17, 2020