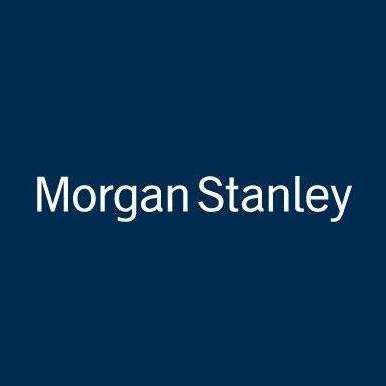 Remote Access Engineering Specialist 3136795 at Morgan Stanley Services Canada Corp.
Montreal, QC
Company Profile

Morgan Stanley is a global financial services firm and a market leader in investment banking, securities, investment management and wealth management services. With offices in more than 43 countries, the people of Morgan Stanley are dedicated to providing our clients the finest thinking, products and services to help them achieve even the most challenging goals.
As a market leader, the talent and passion of our people is critical to our success. We embrace integrity, excellence, team work and giving back.
Technology

The Technology division partners with our business units and leading technology companies to redefine how we do business in ever more global and dynamic financial markets.
Our sizeable investment in technology results in leading-edge tools, software, and systems. Our insights, applications, and infrastructure give a competitive edge to clients' businesses—and to our own.

Enterprise Technology & Services (ETS) delivers shared technology services for the Firm supporting all business applications and end users. ETS provides capabilities for all stages of the Firm's software development lifecycle, enabling productive coding, functional and integration testing, application releases, and ongoing monitoring and support for over 3,000 production applications.
ETS also delivers all workplace technologies (desktop, mobile, voice, video, productivity, intranet/internet) in integrated configurations that boost the personal productivity of our employees. Application and end user services are delivered on a scalable, secure, and reliable infrastructure composed of seamlessly integrated datacenter, network, compute, cloud, storage, and database services.

Position Description:
As a member of the Remote Access Virtualization Engineering team, the successful candidate will participate in a global team of engineers spread across Asia, Europe and North America responsible for the design, engineering, and development of various core virtualization infrastructure. Our current product portfolio includes a wide range of Citrix and Microsoft technologies on an enterprise scale with ongoing efforts to transform our businesses to the cloud.
.Required Technical Skills:

- 7-10 years of experience with Citrix (Virtual Apps and Desktops, Gateway, Storefront, Workspace) or Microsoft technologies (Windows, AD, RDS, Skype, Teams).
- Solid experience with infrastructure engineering, with design and architecture of enterprise systems.
- Understanding and handling of common industry challenges around remote access, virtualization and cloud adoption.
- Proficiency in core networking concepts including: VPN, TCP/IP, LAN/WAN, authentication, access control, and network traffic analysis.
- Knowledge of scripting language(s) - PowerShell preferred.
- Relevant industry standard certification or similar proven experience.

Skills Desired:
- Involvement in cloud projects (Microsoft Azure, Amazon AWS)
- Experience with technology asset management (vulnerability, lifecycle, capacity and disaster recover planning).
- Enterprise-level exposure preferred
Required Leadership Skills:
- Excellent Communication: Ability to clearly articulate status, design, and ideas to audiences ranging from engineers to senior management while being able to readily adapt communications style accordingly to clearly convey relevant information with confidence.
- Strong collaboration: Natural inclination to partner with technology stakeholders across Engineering, Operations, and Product Management.
- Consistent Execution: Proven ability to be successful in a global environment with accountability for own functional areas.
Knowledge of French and English is required.
Morgan Stanley is an equal opportunities employer. We work to provide a supportive and inclusive environment where all individuals can maximize their full potential.
*LI-FP7