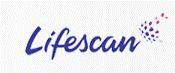 Remote Sales Territory Manager - Bi-lingual at LifeScan
Burnaby, BC V5C6S7
With a vision to create a world without limits for people with diabetes, LifeScan is a world leader in blood glucose monitoring - globally more than 20 million people depend on OneTouch brand products to help them manage their diabetes. For over 35 years, LifeScan has had an unwavering commitment to improving the quality of life for people with diabetes by developing products defined by simplicity, accuracy, and trust. The business has worldwide hubs in Malvern, USA (Pennsylvania), Inverness, UK, and Zug, Switzerland.
The Opportunity:
The Remote Sales Territory Manager (RSTM) is responsible for achieving sales volume and market share targets within an assigned territory in Canada. This position works as part of a Remote Selling Team conducting customer sales calls virtually (telephone & other digital applications) versus in-field face-to-face.
This role must identify and cultivate relationships with key customer influencers within their territory. Customers include pharmacy staff, physicians and Diabetes Nurse Educators.
The RSTM must deliver proficient sales presentations (using the AIDINC selling platform), apply clinical and product knowledge, effectively plan and organize selling activities according to a Plan of Action (POA) to increase support for the OneTouch portfolio of products. They will utilize all POA marketing and selling materials per POA direction and effectively competitively sell.
The RSTM must comply to all reporting and regulatory requirements. Participation in learning and development programs is required.
Job Focus:
Business Results:

Manage relationships w/ healthcare professionals in the pharmacy & medical channels to influence recommendations and the sale of OneTouch products
Achieve all sales targets, KPI's and call metrics as establish by the Regional Business Manager (RBM)
Execute current POA, effectively utilizing marketing and sales collateral
Conduct product training and diabetes education to support placements of OT products
Effectively utilize assigned territory promotional budgets to secure sales, merchandising activity and pharmacy programming

Territory Management:

Develop call plans to maximize reach and impact
Record all calls made, sales, samples placed and call notes in Salesforce.com
Utilize sales analytics tools to develop strategies for growth and conducting post analyses as appropriate to assess effectiveness of tactics deployed

General Administration and Reporting:

Adhere to all healthcare compliance and regulatory guidelines, applying appropriate processes to engage w/ HCP's and managing any customer complaint reporting
Timely completion of all learning & development (training) programming