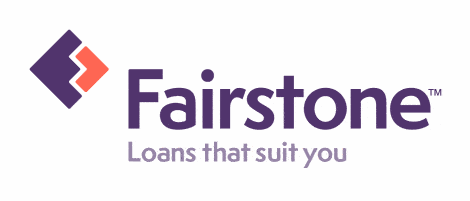 Representative, Credit Services at Fairstone Financial
Montreal, QC
The Representative, Credit Services is the primary front line point of contact for merchants. As the first point of contact, the candidate will respond to service inquiries from merchants to resolve any and all service related issues. This candidate will underwrite retail and branch network credit applications and will be responsible for responding to inbound calls.

Responsibilities:
Reviews and evaluates credit applications within lending criteria and within approved lending authority.
Processes credit line increases and issue authorizations for sales on customer's accounts that are within company policy.
Reviews tax returns and pay stubs to verify income and record verification when required.
Explain financing terms and responds to general merchant inquiries
Ensure good merchant service and continuing relationship by ensuring prompt turnaround time.
Maintains a prompt turnaround time on credit decisions. Must be able to deal with merchants and branch representatives in a professional manner. 
Fairstone is an equal opportunity employer. Accordingly, we will make reasonable accommodations to respond to the needs of people with disabilities.  Individuals who view themselves as Aboriginals, members of visible minorities, and disabled are encouraged to apply in confidence.
Qualifications:
High school diploma/GED
1 year experience in a similar role
Strong analytical and problem solving skills
Ability to multi task
Strong attention to details
Work well in a team environment
Excellent oral and written communications skills in English and French
Ability to work shifts as assigned within an extended hours of operation:
Monday to Friday 8:30 – 23:00 
Saturday 8:00 – 20:00 
Sunday 11:00 – 20:00
What's in it for you?
Looking for a rewarding career? You've come to the right place. At Fairstone, we offer all our permanent employees:
Competitive salary with bonus potential
Incentive programs to recognize when sales targets are met (applies to branch network employees only)
A minimum of 3 weeks paid vacation (prorated to your start date)
Flexible Health and Dental Benefits
Employer Sponsored Pension Plan
Personal days and sick days
Tuition Assistance Programs
Paid volunteer day and organized volunteering events across the country
Ongoing Learning and Development Training
Referral Incentives up to $5000.00
and Much More……

If you're seeking a role with a growing business that values employee development, Fairstone is the right place for you!

Come join our team!

Fairstone is an equal opportunity employer. Accordingly, we will make reasonable accommodations to respond to the needs of people with disabilities. Individuals who view themselves as Aboriginals, members of visible minorities, and disabled are encouraged to apply in confidence.Whether you're seeking first-time employment or are making a career change, Fairstone has the internal support to help our team members grow and succeed.

Time Type:

Part time
Job Type:
Permanent