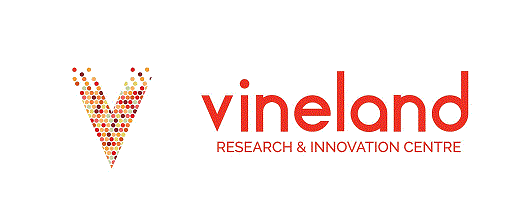 Research Assistant - Applied Genomics at Vineland Research and Innovation Centre
Vineland Station, ON L0R 2E0
Research Assistant
Applied Genomics 
Vineland Research and Innovation Centre (Vineland) is recruiting for a Research Assistant, Applied Genomics to work in an industry-driven research environment.  Vineland Research and Innovation Centre is a world-class research centre dedicated to horticultural science and innovation. Located in Canada's Niagara Region, Vineland's mission is to deliver innovative products and production solutions that address the needs of the horticulture industry and advance Canada's research and commercialization agenda. We are an independent, not-for-profit organization, funded in part by the Canadian Agricultural Partnership.
Our people are the most important asset in achieving our goals and are known in the world for excellence in science and entrepreneurship.  Our staff enjoys an exciting and challenging work environment noted for collaboration and knowledge sharing.

Vineland welcomes and encourages applications from people with disabilities.  Accommodations are available on request for candidates taking part in all aspects of the selection process.


JOB DESCRIPTION

Reporting to the Genomics Lab Supervisor the Research Assistant, Applied Genomics will execute a range of molecular biology and greenhouse activities in support of Vineland's breeding projects and contract service agreements with Platform Genetics (PGI).
GENERAL OUTLINE OF POSITION:
The Research Assistant, Applied Genomics will complete molecular biology and genomics requests arising from Vineland's Plant Variety Development program as well as PGI contracts. The successful candidate will take direction from the Genomics Lab Supervisor and collaborate closely with other members of the genomics technical team.

KEY DUTIES AND RESPONSIBILITIES:
Conduct molecular biology related tasks such as running/analyzing genetic markers and extracting DNA
Assist with a variety of greenhouse tasks including sowing seeds, transplanting, pruning, harvest, and tissue sampling
Inform lab supervisor about reagent ordering needs
Other tasks as assigned
Adhere to all Vineland policies related to work place safety and record-keeping
QUALIFICATIONS AND COMPETENCIES:
BSc or Diploma in Molecular Biology/Biotech
Minimum one year of experience in a high-paced molecular biology lab setting
Basic knowledge of genetics and genomics is required
Excellent lab practices and record-keeping
Demonstrated ability to "multi-task" and meet assigned deadlines
Teamwork-oriented personality capable of working well in the context of a dynamic environment with multiple projects running simultaneously

Must be legally entitled to work in Canada.

Location:
Vineland Research and Innovation Centre
4890 Victoria Avenue North,
Vineland Station, Ontario, Canada, L0R 2E0
Start Date:  
ASAP

End Date: 
August 31, 2020
 
Pay Rate: Dependent on experience
Include:
A cover letter stating how your experience qualifies you for the position
Résumé and contact information of three references
 Apply Online:www.vinelandresearch.com
 or
 Submit your application in confidence to the attention of:
Recruitment Office
E-mail:  careers@vinelandresearch.com
Vineland Research and Innovation Centre
4890 Victoria Avenue North, Box 4000
Vineland Station, Ontario, Canada, L0R 2E0 
Please note that this location is not accessible by public transportation.
You will receive confirmation that your application has been received, but only those chosen for an interview will be contacted.
For more information on Vineland Research and Innovation Centre please visit us at www.vinelandresearch.com