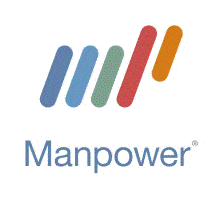 Research Engineer from Manpower Professional
Calgary, AB
Research Engineer

Manpower is currently seeking a Junior Research Engineer for a long term contract position for a large petrochemical client in Calgary, AB.
Specific Accountabilities:
Develop of solution techniques
Applying ASTM, NACE, ISO and other testing standards
Design and construction of experiments and test rigs to solve specific problems/opportunities
Ensure accuracy of results, identify unusual trends, recommend and take agreed upon corrective actions
Suggest improvements to numerical approach, equipment, procedures and processes
Prepare internal technical reports and external papers for conferences and journal publications
Required Education / Experience:
A doctorate degree in chemical, metallurgical engineering, chemistry or material science with over 3 years of related experience, or a graduate degree with over 6 years of related practical experience
Candidates must have demonstrated excellent academic records and achievements; please submit transcripts with your resume when applying
Proven working experience as a technical lead
Excellent understanding of corrosion failure mechanisms, corrosion mitigation methods, corrosion monitoring and electrochemical measurements
Experience with failure analysis and root cause data-gathering
Experience to initiate, lead and supervise R&D projects and/or programs
Strong knowledge in the fields of corrosion, corrosion mitigation methods, electrochemistry, material performance, and metallurgy
Strong analytical, experimental, simulation and project management skills are required
Please email your resume directly to cassia.rodrigues@manpower.com or call 587-437-4556.
Alternatively, you can view our current open positions on manpowerab.com.

Even if this one might not be the one for you, please do not hesitate to send your email to Calgary.ab@manpower.com and let one of our Talent Management Consultants connect with you about our other opportunities.

Follow us on Facebook (manpoweralberta), Instagram (Manpower.AB), twitter (ManpowerAB) & LinkedIn (ManpowerAB).