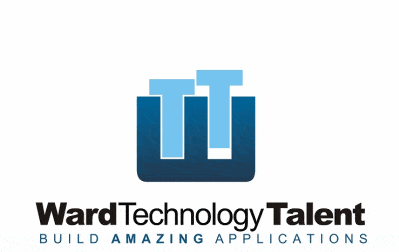 Resource Manager/IT Recruiter at Ward Technology Talent Inc.
Toronto, ON M5V1M7
Job description

While this role is primarily recruitment focused (90%), the ideal candidate will also have experience promoting and advancing a business, developing brands and utilizing social media to the fullest possible extent.
Ward Technology's vision is Building Communities that have a Positive Impact and what that means is Ward hosts monthly Learning Labs, Executive Breakfasts and heavily involved the Greater Toronto tech market.
We are growing and have recently opened an office in South Western Ontario to meet our client and candidate requirements This coupled with our growth within our Toronto office, has opened this possibility.
We don't do VMS, we do relationships. If you are driven, focused and positive individual, we want to hear from you. You won't be disappointed in our environment. This role will work on all contract and full-time roles within our client base.
Part of building communities includes our in-house team – weekly and monthly team contests, Yoga weekly, monthly outings, you name it, we try it. This industry can be thankless and we recognize the hard work of each person individually by an incredible compensation package and the team through many "extras" built to encourage one another.

What you will do:
Source, interview and secure qualified technology candidates for contract or full time positions with our clients
Develop relationships with candidates and build "pipelines" for current and future requirements
Negotiate rates (within a given range)
Participate in responding to RFPs, attend client meetings with Business Account Managers and represent Ward Technology at IT events as required
Utilize WTT's CRM to track activities and results
Proactively identify opportunities to improve the sales and recruiting process or any other part of the WTT business
Contribute to WTT's success beyond the recruitment role
What you bring:
Post-Secondary degree, certificate or diploma – preferably in a related discipline such as HR, Sales, Business Administration or IT
Minimum 1-3 years working in a fast paced recruitment environment, sourcing of technical roles, and agency experience is considered a huge asset
Adept at working individually and as part of a team
Self-motivated and competitive; driven for excellence
Unsatisfied by the status quo
Strong inter-personal skills – a self-described people person
Previous experience working in customer service or customer/client facing roles
Ability to build and maintain long-term professional relationships
A "do what it takes" attitude