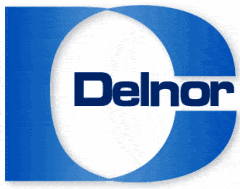 Restoration Project Coordinator at Delnor Construction Ltd
Edmonton, AB T6B 2T7
RESPONSIBILITY LEVEL:
The Project Coordinator is responsible for aiding Project Managers them with scheduling, timelines, daily moisture readings, documentation, enforce safety protocols, equipment and shop management, ordering/delivery and purchase of site-specific materials and equipment, oversees crews to maintain timelines, in-house and on-site training, guidance to employees and helps all parties with achieving overall project success. 

REPORTS TO: General Manager


SPECIFIC RESPONSIBILITIES:
Orientation and training of new water damage technicians and/or labourers at job sites and in-house
Onsite emergency response activities, under the direction of Project Manager
Will serve as an on-call manager on rotation on Project Manager Schedule.
Implement and promote safety culture – conduct weekly safety meeting and regular on-site meetings
Supervise and teach correct procedures when environmental work is required
Help and support co-workers with completion of tasks and communicate timelines to direct report.
Promote positive work culture and assist staff with leadership development
Some heavy lifting
JOB SPECIFICATIONS:
Education/ Training:
WRT, FSRT and Asbestos Abatement certification is required, other IICRC certifications an asset
Construction/industry related post-secondary preferred
Experience: 1-3+ years in small to large loss restoration/insurance industry
Skills and abilities:
Valid Class 5 driver's license with a clean driving record, ability to tow a trailer and/or drive a cube truck is an asset
Great interpersonal and communication skills between clients, crews, managers, upper management, vendors, etc.
Familiarity with hand and power tools as provided
Sounds like you? Come join our team, apply today.
About us

Delnor Construction has branched out to create Delnor Restoration Services; a company focused on culture, leadership, development, training and aim to be industry leaders in safety.

Focused on providing well-trained staff to our valued clients, Delnor Restoration Services ensures top-quality and efficient service – available 24 hours a day, 7 days a week for any commercial, industrial or multi-dwelling buildings.