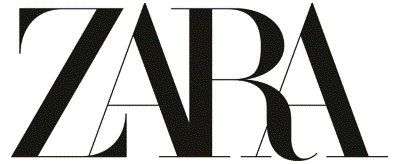 Retail Sales Associates-Summer 2020-Vancouver at Zara Canada Inc
Vancouver, BC
SALES ASSOCIATES- SUMMER 2020
Full time / Part time

Started in 1975 in Spain, Zara is today an internationally known fashion retailer brand established in more than 94 countries and with over 2100 stores worldwide. At Zara we believe that our greatest assets are the people working in our stores. Our associates are dynamic, passionate about fashion, self-motivated, sales driven and enjoy working in a team environment. Would you like to be at the heart of the action and of the growth of Zara?


As a Sales Associate, your main goal is to ensure every customer has a pleasant shopping experience at Zara. As an ambassador, you will represent the brand and our values. You will also be in direct contact with our product and exposed to the commercial direction of a fast paced fashion retailer.
Main responsibilities
Maintaining your zone (cash, floor, fitting Rooms or stock)
Selling through the different channels available
Restocking the shop floor
Assisting customers
Fulfilling the Company's 6 minimums and core values
Respecting the visual merchandising standards and be familiar with the best seller
Following loss prevention procedures and store policies
Requirements:
Be passionate about fashion merchandising
Be driven towards providing a great customer service
Strive in a fast paced environment
Enjoy working in a team
Flexible availabilities (day, evening, weekend and holiday)
Zara Canada offers a competitive and comprehensive benefit package with opportunity of future advancement in the company. Zara Canada also provides equal access to employment and will offer reasonable accommodations upon request, for job applicants with disabilities during its recruitment process.
If you are interested in this job opportunity, apply now by submitting your resume!
For more job opportunities, visit: