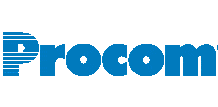 RF Design Engineer from Procom
Edmonton, AB
Client ID: 291190
RF Design Engineer
On behalf of our client, Procom is currently seeking an RF Design Engineer for an initial 11-month contract in Edmonton, AB.
RF Design Engineer Job Responsibilities
Develop and evolve RF planning, Geolocation call trace, Data collection, and post-processing tools road map to support technology evolution to 5G.
Collaborate with internal groups such as RF Engineering, Performance, New Service Introduction and Chief Technology Office teams, to develop and document the tools requirements
Conduct a technical evaluation of tools, lead proof of concept trials, and present the findings and recommendations to both technical and executive-level audiences to facilitate better decision making in tools selection.
Lead RFPs / RFQ with third-party vendors to select the best tools to support strategy and present the outcomes to executives to support decision making in tools selection.
Lead benchmark analysis between various tools/system vendors to make recommendations on the best solution that fits needs.
Work with internal teams to develop custom KPIs for new technology integration and bridge tools vendors to develop integration plans for those KPIs in the tools portfolio.
Simplify complex technical specifications of tools to make it understandable by the executive audience.
Develop best practices guidelines for frontline engineering and field teams.
Work with internal teams to develop a budget to support Wireless tools programs.
RF Design Engineer Mandatory Skills
Key expertise in data collection and post-processing tools such as Accuver, TEMS, ActixOne / Analyzer, and Nemo KeySight
Extensive experience with Geolocation and call trace tools such as Truecall, Viavi and ActixOne
Solid understanding of RF Planning tools such as Planet, Atoll and IBwave
Solid understanding of 3GPP call flows, events and attributes with an ability to define custom events and KPIs.
You challenge the status quo and are constantly on the lookout for new industry methodologies, technology trends, and customer experience opportunities to find and lead the next best transformation
Excellent presentation and data analytical skills.
With a degree in Computer Science or Engineering
RF Design Engineer Nice to Have Skills
Knowledge and experience with scripting and programming languages (such as Python, Java, C#, etc.)
Knowledge of Tableau, Splunk, ESRI and Alteryx
Product management experience

RF Design Engineer Assignment Length
11 Month contract
RF Design Engineer Job Location
Edmonton, AB
RF Design Engineer Start Date
ASAP