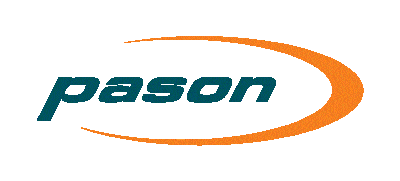 Rigsite Software Analyst at Pason Systems Corp
Calgary, AB T2H1K4
Job
Description
The Role
Pason is seeking a Software Analyst to join the EDR Tier 3 team. You will handle field support requests escalated from the Support Services group and when all field support requests have been handled, you will be involved in other activities within the team. These activities include developing & testing the rig site software support tools, supporting field trials of new EDR software releases, and investigating & improving the rig site software analytics.
You will utilize your strong communication, analytical and critical thinking skills to resolve issues relating to Pason's rig site products while maintaining thorough documentation and metrics on escalated issues.  This role requires an individual who is committed to working through complex problems with a high level of accuracy and with a focus on providing exceptional customer service. You will work closely with other departments including Field Operations, Support Services, QA, Developers, EDR Software Release Managers, and our customers to ensure superior support is provided to our Pason customers and throughout the company.
The EDR Tier 3 team is responsible for support tools that are developed within the team and used on our products at the rig site. These support tools are used by Support Services and Field Operations to assist when investigating and resolving escalations from our customers. You would be involved in improving the support tools and developing new features based on the feedback we receive from the Pason support groups. Along with developing the software, you would also be responsible for testing the software to ensure the support tools provide a top-notch level of service to our support groups.
This role is also involved in supporting field trials of new EDR software releases that are trialed on our products at the rig site. You would be coordinating with the appropriate Rigsite Software Managers, Support Services, and Field Operations to ensure the trialed software and new features are working successfully for our customers. You would also be working closely with EDR Release Management to monitor the trial rigs and investigate any escalations from Field Operations, Support Services, and/or our customers.
Finally, this role investigates and improves the rig site software analytics that are used by our team as well as others in the company. You would be involved in using the analytics to investigate issues and/or determine the status of a rig, a set of rigs, or the fleet. You would ensure the information/data that is being collected is valuable and accurate to confirm the results of investigations. You would also look at ways to improve the software analytics to enhance the investigations, to continually expand the teams proactive monitoring, and to improve the analytics collected on the usability of software features & product usage.
Essential Duties and Responsibilities
Monitor EDR Tier 3 support requests forwarded by Support Services

Use advanced software tools to diagnose customer issues remotely and recommend solutions

Recommend robust changes to the EDR product to reduce customer impact, customer support incidents and effort expended

Maintain thorough logs and metrics for all field issues

Keep

up-to-date

on all new product features and methods for diagnosing problems and resolving issues

Perform EDR software trial activity which involves coordinating with multiple groups within Pason to take the EDR software from a handful of rigs to wide deployment

Develop and test the support tools which are used by the Pason support groups

Investigate and improve the software analytics that are used by the team and others in the company

This position requires some flexible working hours and rotation in the 24/7 on call support structure
Knowledge, Skills, and Abilities
Excellent customer service skills

Strong organizational, problem-solving and analytical skills

A strong commitment to quality

Experience with MySQL, Python, bash, networking, and Linux/Unix are highly desirable

Experience with web development is highly desirable

Experience with real-time systems, instrumentation and drilling rigs would be an asset

Well-developed verbal and written communication skills

The ability to work in a team or as an individual

The ability to work well under pressure, in a stressful environment

Must excel in a fast-paced, agile environment where critical thinking

and strong problem-solving skills are required for success
Work Experience
2+ years of technical support experience working with customers to resolve issues

Experience working in a product support team

Education
Bachelors or Diploma in Information Technology or related field
Application Process
If this sounds like Your Pason, and you are seeking a dynamic work environment where you will join a talented group of imaginative and creative people, then we would like to hear from you. We invite you to
www.pason.com/careers
to apply.
No telephone calls please. We thank all applicants in advance, however, only those selected for an interview will be contacted.