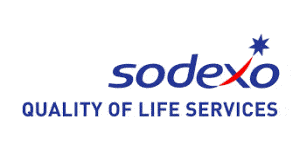 Sales Director Healthcare at Sodexo Canada
Burlington, ON L7L6C7
Sales Director Healthcare 


 

Burlington, ON 
Your Contribution:
Grow your career with a company that shares your passion.   Our Healthcare Division is seeking a dynamic individual to fill the role of Sales Director for our site located in Burlington, ON. 
Reporting to the Vice President of Business Development for our Healthcare segment, you will champion the growth of Sodexo's Service Solutions in the Healthcare segment of Sodexo.  Ideally you are bilingual English/French, located in a major center within the Southern Ontario region.  Working as the key driver of new opportunities, your networking, business development, relationship building, and closing skills will demonstrate and promote Sodexo culture, values and management philosophy.  Travel will be required up to 50% of the time.  
At Sodexo we care and serving others is our purpose. This generates an authentic sense of pride for us. Improving the Quality of life for everyone we come into contact with is our North Star. If you want to catch the Sodexo Spirit then we have the position you are searching for. 
Accountabilities:
You will develop a pipeline of prospects in the healthcare sector, research the industry and potential, source and develop relationships with potential clients and partner with our operational leaders to develop successful proposals for new business. You will take an active part in developing new service packages and focus on building lasting relationships with our current and prospective partners.  Your leadership and contribution to the proposal writing team will ensure the growth in volume and profitability in your segments. Working towards targets, you are naturally motivated to achieve and exceed your targets. You are a hunter by nature; you will find opportunities…you are resilient. You expect to be held accountable for your results. You are a team-player, who knows when and who to bring in to close the deal.
·    Deliver on defined sales targets for On-Site Service Solutions (food and facilities management services) to ensure that Sodexo enjoys targeted and profitable growth
·    Develop and implement a strategic plan to identify key areas of growth potential including identification, prospect qualification, organization survey, proposal development, proposal delivery and contract negotiation.
·    Develop and manage a structured pipeline of new business potential using Sodexo's sales qualification processes
·    Establish and maintain a solid and mutually beneficial business relationship resulting in highest levels of client and customer satisfaction and account retention, and future business growth plans
·    Interface with all levels of management for purposes of consultation, intervention and facilitation of strategic sales experiences.
·    Maintain awareness of industry, competition and market conditions and leverage current client relationships to develop new business opportunities
·    Provide direction on implementation and delivery of sales needs and create a competitive advantage through the design, development and recommendation of sales and marketing programs.
·    In partnership with operations, lead all new business development proposals and liaise with Finance, Marketing, and Human Resources throughout the solution development process.
Growth and Development:
Experience selling services and solutions to healthcare clients or large corporate clients
Strong experience and savvy working with Social Media 
Experience selling food services, facilities management or property management services
Experience responding to complex RFP's with and large-volume, multi-year contracts
University degree or equivalent experience
Experience with sales database management system (CRM)
Excellent communication and presentation skills
Superior writing skills
Proficiency in understanding financial operating statements
Value Behaviours:
Natural Networker
C-suite friendly – proven success
Ability to motive people
Drive and Dependability
Championing Diversity
Interpersonal Relations
Partnering to Achieve Client Solutions
Identifying and Qualifying Leads
Passion for Winning
A Deal Maker
Who We Are:
Recognized as a strategic partner, Sodexo is the global leader in services that improve Quality of Life, an essential factor in individual and organizational performance. Operating in 80 countries, Sodexo serves 75 million consumers each day through its unique combination of On-site Services, Benefits and Rewards Services and Personal and Home Services. Through its more than 100 services, Sodexo provides clients an integrated offering developed over 50 years of experience.  Sodexo's success and performance are founded on its independence, its sustainable business model and its ability to continuously develop and engage its 420,000 employees throughout the world.
Our Advantages 
*A wide array of interesting jobs *Nationwide locations *Tremendous growth possibilities *Continuous learning opportunities *Incentive Plans *Rewards & Recognition *Employee Benefits *Flexible Time *Discounts *Committed to People Development *Promoting Individual and Collective Achievements *Diversity and Inclusion *Corporate Citizenship *Hunger Fighting Initiatives *Environmentally Conscious………… To find out more, come visit us at: www.sodexo.ca
Sodexo is committed to Employment Equity and Diversity. We do not discriminate against any employee or applicant for employment because of national origin, race, religion, ethnic group, age, disability, gender, sexual preference, sexual or gender identity, status as a veteran or any other federal, provincial or local protected class.
"We welcome and encourage applications from people with disabilities.  Accommodation is available on request from candidates taking part in all aspects of the selection process."
*Only those candidates under consideration will be contacted. *